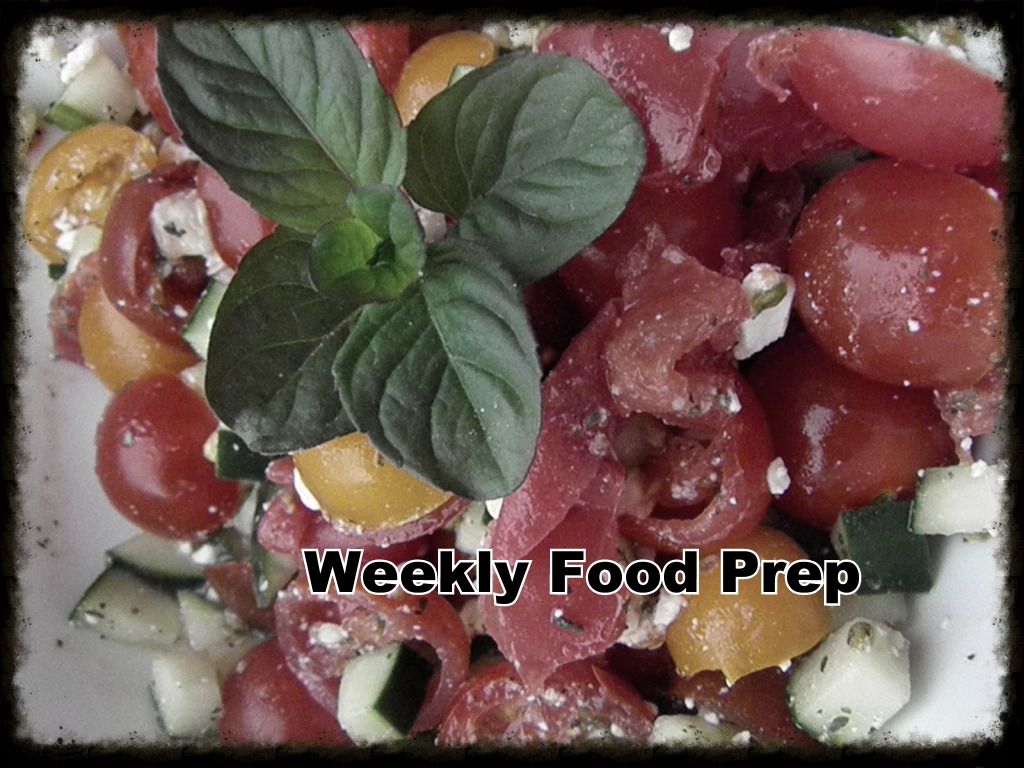 This week, my menu was based upon the TIU nutrition plan of course, because the
Bikini Series
is in full swing and I want to make my best efforts. You can see the full spread below. I'll break it down by meal, so you can see an example of what I'm eating each day.
Breakfast: Protein Pancakes with Peaches (pictured below) + Bombshell Spell
Snack: Grapefruit pieces + 1c Almond Milk
Lunch: PB&J Wraps + Apple
Snack: Creamy Cucumber Salad (recipe coming tomorrow)
Dinner: We've got grilled chicken, steaks, salad, and stir fry on the menu. Sides will be strawberries, dates and Brussels sprouts.
I was barefoot, rocking out to some old-school Jackson Browne on my record player last night while prepping my food for the rest of this week. Hubster and Peanut were nesting down for the night, so I got a lot done. Spring is in the air, so my palate desires all things tropical, fresh, and light and my feet desire to be untethered. It's a good feeling.
I used my very own
meal planner printable
to plan out the meals and formulate our shopping list. Then, I hung the sheet on the fridge so I can reference it each day. I tend to forget what we have to eat or what to pack for work unless it's written down somewhere.
You'll see quite a few mentions of things like the Bombshell Spell and Perfect Fit Pancakes out there in the Tone It Up community. These recipes are taken right from the TIU plan. If you're curious to know more about the
Tone It Up Nutrition Plan
, leave a question in the comments section and I'll try my best to answer them. Otherwise, there are tons of free
lean, clean, and green
recipes on their blog to test out too.
Bombshell Spell + Almond Milk
I know some people hate seeing what you're eating online, but I'm not one of those people. What are you eating this week?