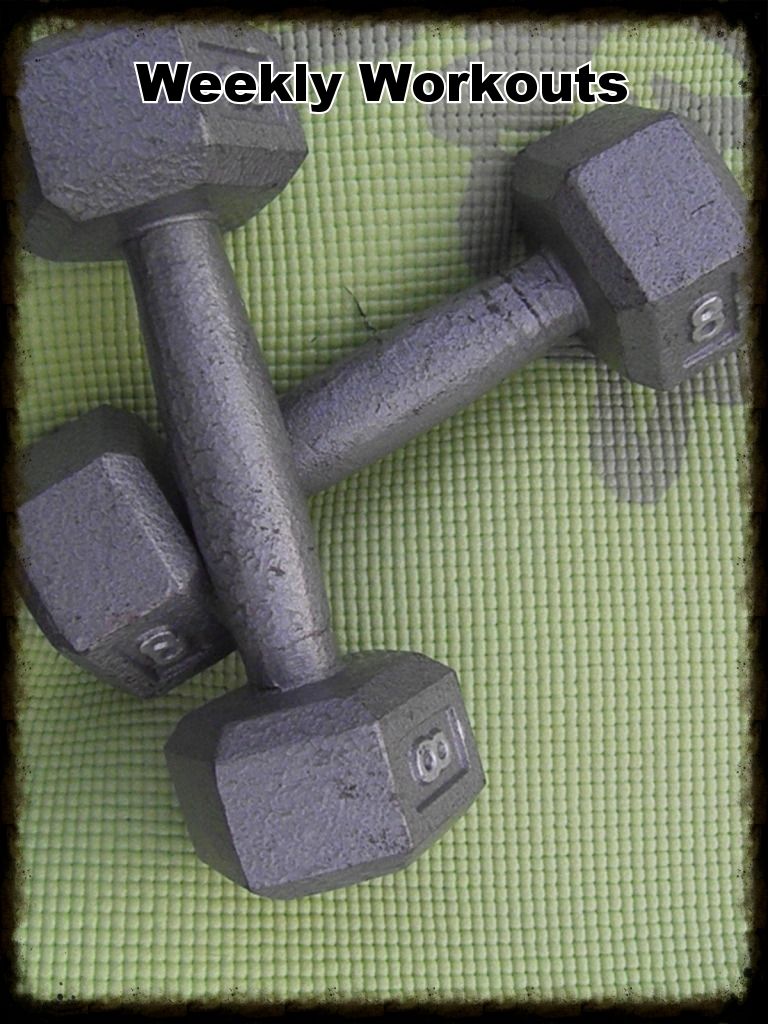 Monday:
35 min AM run, 2.5 miles

20 min circuit-training at lunch
Tuesday:
30 min casual walk at lunch

18 min, 3 rounds of Island Bikini in PM
Wednesday:
45 min Bikini Cardio in the AM, 3.5 miles

20 min circuit-training at lunch
Thursday:
40 min AM run, 3 miles

30 min Bikini Sculpt on the Beach Babe DVD
Friday:
40 min Insanity Plyo Cardio workout in AM

20 min circuit-training at lunch
Saturday:
Sunday:
This was what my workout schedule looked like last week. I took a little fitness break over Memorial Day weekend. That 60 minutes of walking on Saturday was figured in for rummage saling. I was too busy soaking up the glorious long weekend and what all comes along with it: parks, grill-outs, parades, shopping, playing catch-up, etc. Plus, my body just needed a break. I noticed that the break helped my back heal quite a bit. Sometimes it's good to listen to your body, as long as you get back on the right track after your break.
Monday marked the one-year anniversary of my grandpa's passing, so all the ladies in my family got together for a little luncheon and chat in his honor. It was so nice to be together on a holiday that we would normally have celebrated with a backyard barbecue hosted by the man himself.
I got a lot of projects that I've been sitting on for awhile done over the weekend along with copious amounts of studying. I took my Peanut to the park and let him ride his Hot Wheel tractor until the batteries ran out, all the while studying the components and functions of the heart.
We did well this weekend, I think.