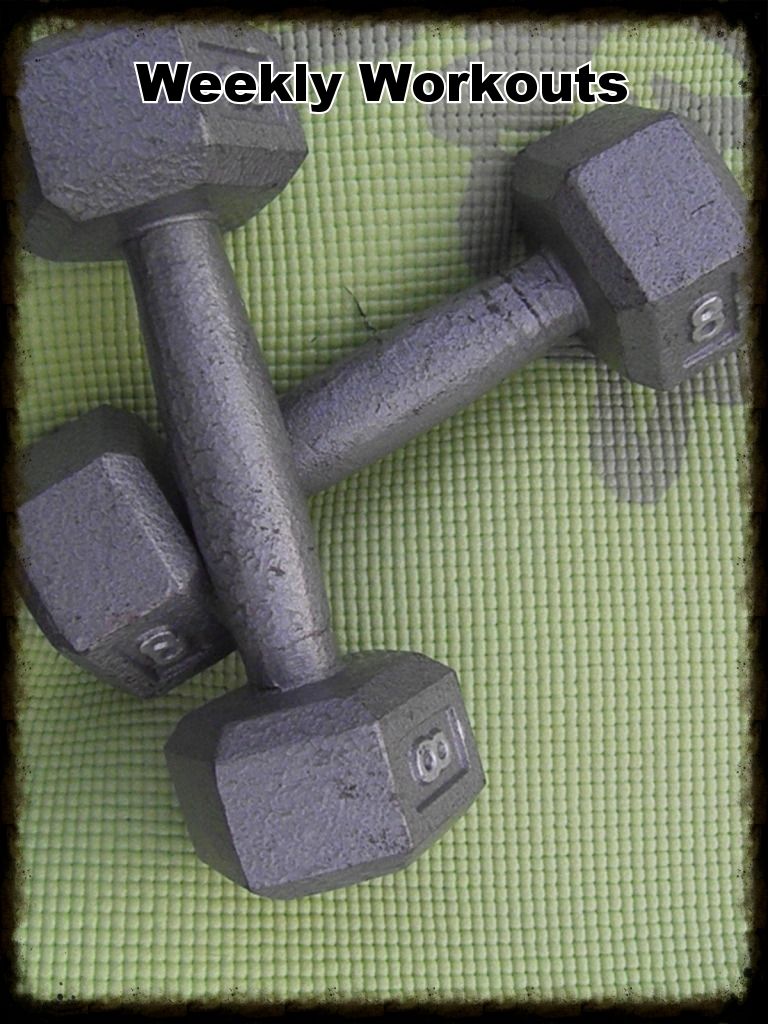 Monday:
30 min AM run

20 min circuit training with friend at lunch

45 min Zumba class after work
Tuesday:
Active rest day: 30 min leisurely walk at lunch with mom
Wednesday:
Thursday:
Friday:
Saturday:
65 min run: 5 miles, 927 calories
Sunday:
This weekend, I didn't get a third strength training session in because I was pressured for time by Hubster to pick up a new toy (see below). "Take your shower, we need to get going," he said after I finished my 5 mile run. Then, he and Peanut fell asleep for a 3 hour nap. Oh, boys!
This weekend, I am proud to have accomplished quite a bit:
Just reached 100 followers on

Twitter

(are you following me yet?). Small feat, I know, but I like to celebrate even those little milestones.

Finished reading the last of the NASM textbook, while my boys were napping. Now, I'm going back and reading the important parts again and adding to my stack o' flash cards.

Bought a moped, drove it home, and didn't die.

Worked on a new quilt for our bed. The quilted top piece is finished, just need to sew the layers together and add binding. It fits our bed perfectly and I'm so in love with the colors.

Had my nephew over for a sleepover with my Peanut. Those two have these little tiny wrestling matches that just crack me the heck up.

Prepped food for the week. I'm psyched about the black bean soup from Runner's World I made and can't wait to devour it every day this week at lunch. I'll share my adaptation of the recipe tomorrow.

Worked on a training plan for a coworker who is suffering from shin splints. If my plan works, I will also share this plan with you all soon.

Had a dinner date with Hubster at a place that actually serves alligator, buffalo and elk burgers.

Had a little coffee and donut date with my parents.

Amended my tax returns. Ugh. I've been putting this off but wanted to get it in before the 15th. I was sent a forgotten 1099 after I had already filed and had to send some moola back. Ah, the life of a grownup.

Even with all of this, I did take some time to relax with a book and a little Big Bang Theory.
Don't worry, I wore a helmet while I was driving. Took it off only for pictures. Isn't she cute?
This is the color story for my quilt. See my first-ever quilt and inspiration here.
What did you get accomplished this weekend? I've faced a giant fear of mine by purchasing a moped and giving the open road a shot, beside my husband on his motorcycle. What fears have you faced lately?