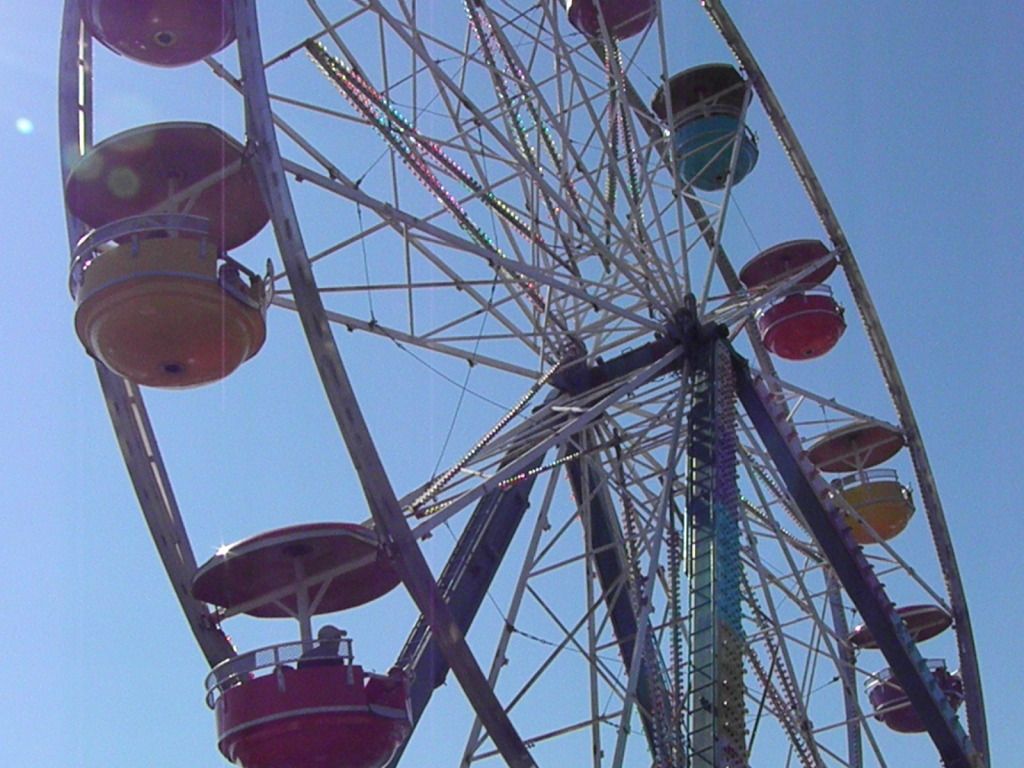 Two weekends ago, we bought tickets for the local county fair.
We didn't realize we'd be riding 90% of the rides with a 4-year-old. But oh, how fun that was!
His favorite ride? The Starship 3000 (aka the Gravitron). You know the one, where the little spaceship-like thing spins really fast and you're pinned against the wall. This just cracks me up.
He seemed way too small to be riding those fast-whipping rides, but he loooooved them. And because we could all go together, Hubster and I loved it too! We'll be back next year.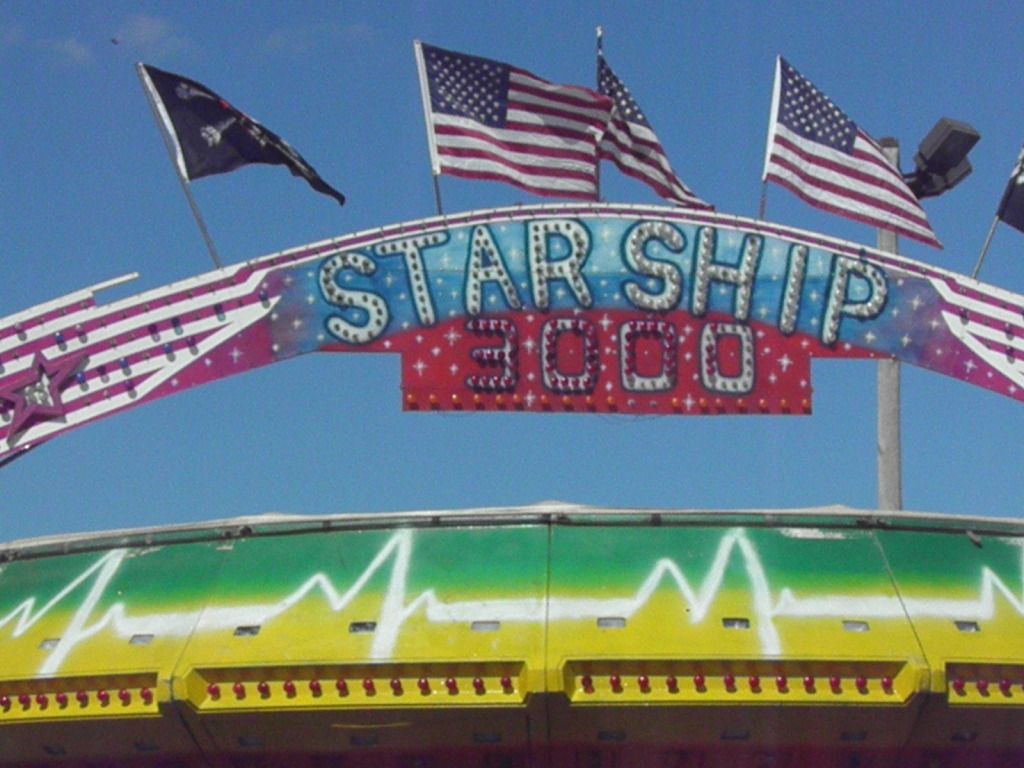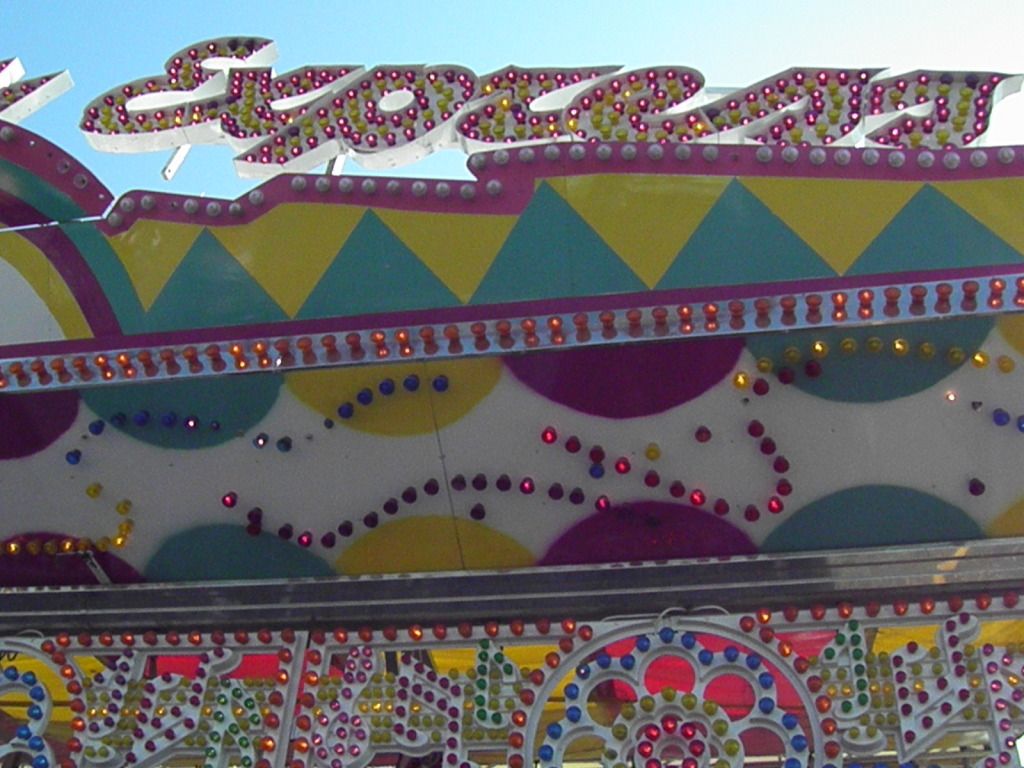 All the pretty lights
Fun House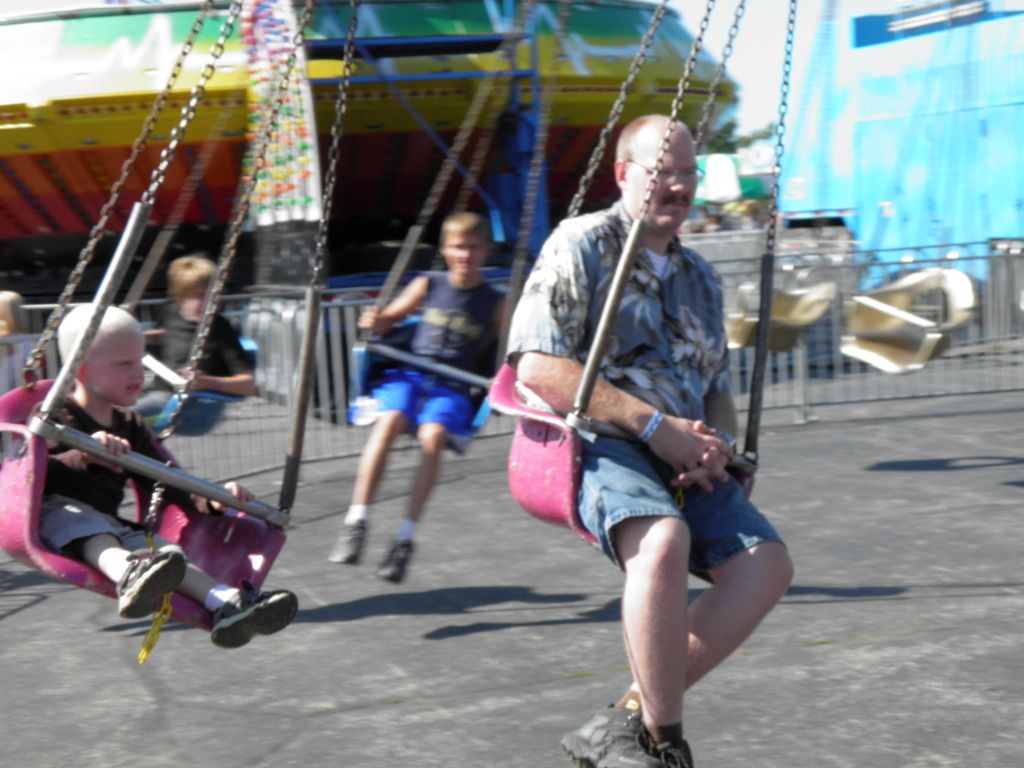 Weeeeee!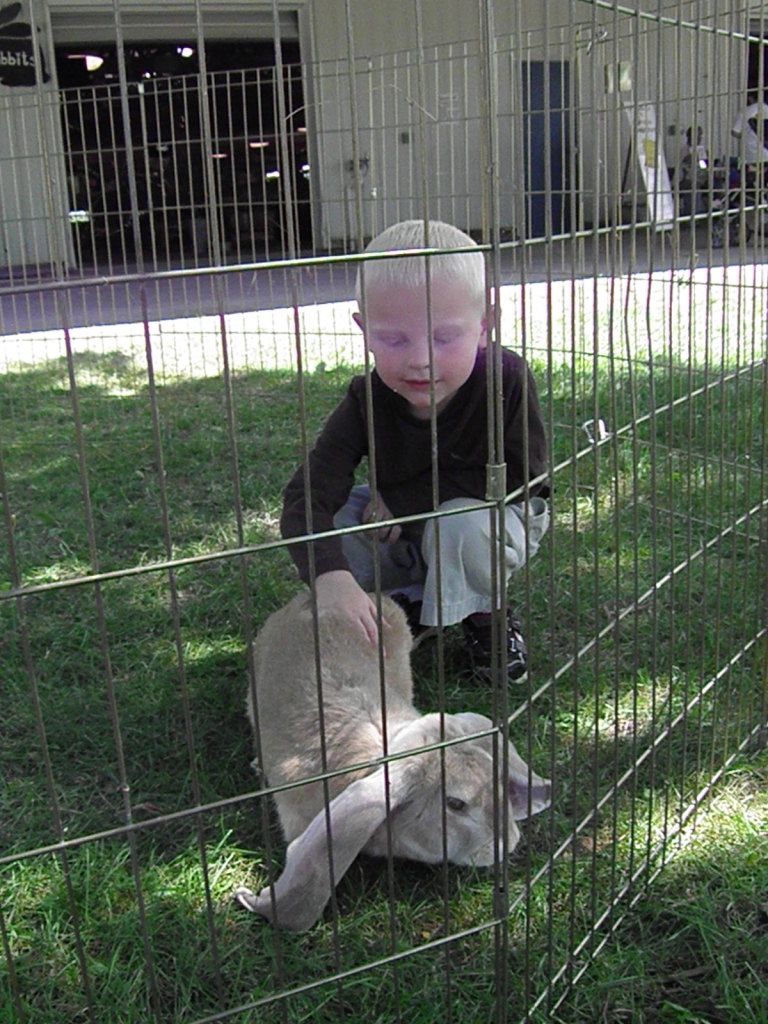 He loved the FFA stables, especially huge-eared bunnies.