Why would you walk around empty-handed when you can carry around one of these?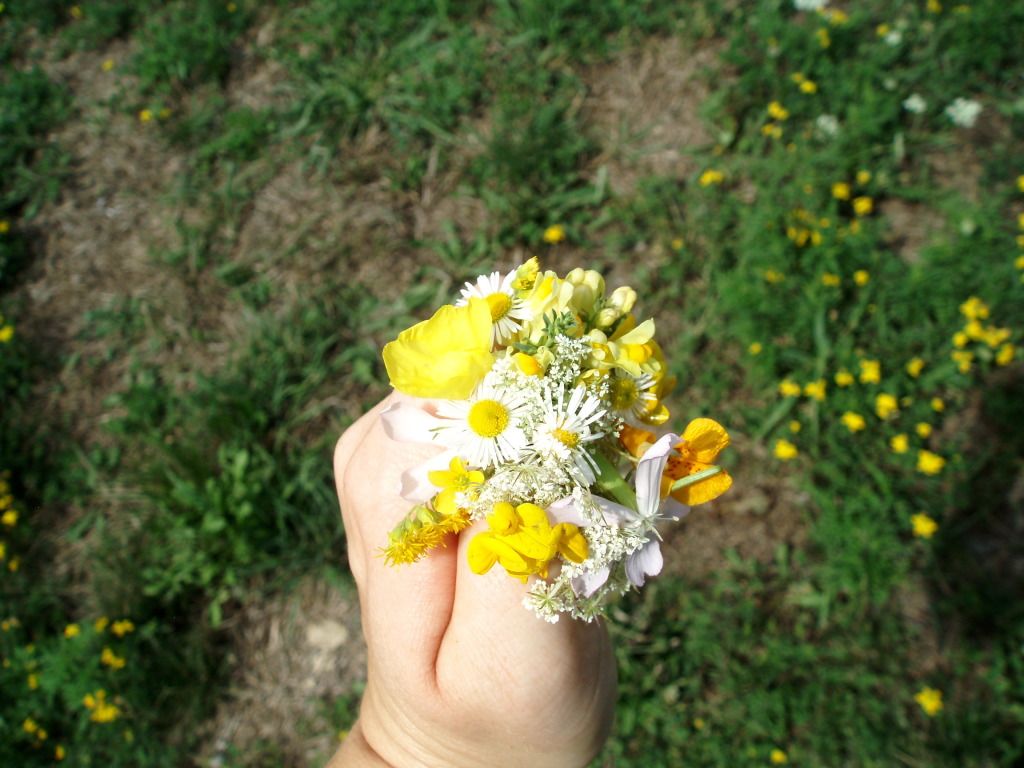 Let me introduce you to my new favorite happiness tool: Finger Bouquets. There really is no reason why we shouldn't always carry flowers between our fingers, if we can. If we can make our days brighter by simply snapping off a few stems along the railroad tracks, why not do it? I think making each day a little lovelier makes sense, don't you? It's inspirational. I mean, there really is no substitution for being able to take a whiff of natural fragrance on a whim anyway.
This yellow-and-white-themed pinch bouquet was created as my family and I took a walk down a local trail. The flowers grow in droves along the path, so I decided to take advantage of Mother Nature. I was honestly amazed at the varieties of yellow and white that I managed to pick up. There are at least 10 different flowers (weeds?) in my hand. That makes me *sigh*.
Now if you see me carrying around a fistful of flowers on my lunch break, you'll know what I'm doing.