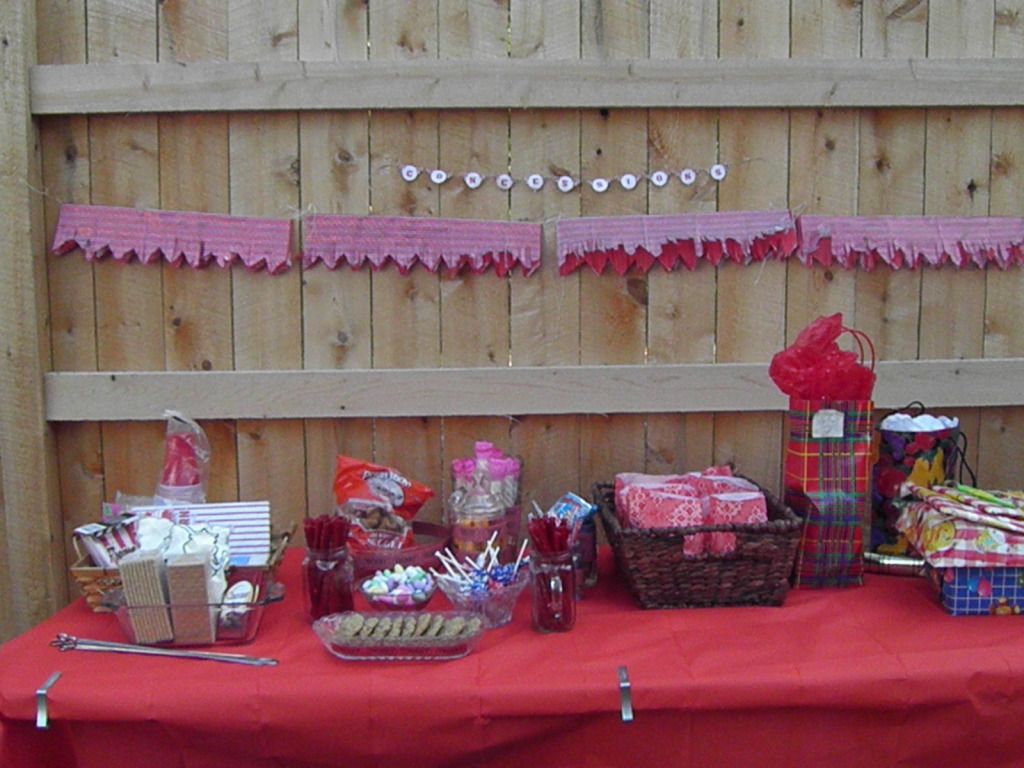 A certain little boy turned four this week, and to commemorate this milestone, we decided to host an outdoor movie night for him and his tiny friends.
With a sprinkling of inspiration from
Pinterest
(of course!), we designed the party to be as fun but as low-maintenance and budget-conscious as possible. A few trips to the Dollar Store and we had 'er made. On the list:
Red/white tissue paper
Alpha stickers
Theater-style candy (Twizzlers, Milk Duds, etc)
Popcorn
Kid-style party favors
Invitations
Red cups
Raffle tickets
Bottled water
To build the "concession stand", we used a table and red and white tablecloth that we already owned. Then, we used Dollar Store tissue paper to create the background banners. The "Concessions" banner was as simple as cutting out triangles on a fold in the tissue paper, gluing them to a string, and attaching the appropriate letter stickers. The other banners consist of three sheets of tissue paper, folded in half twice and then cut and fringed along the bottom.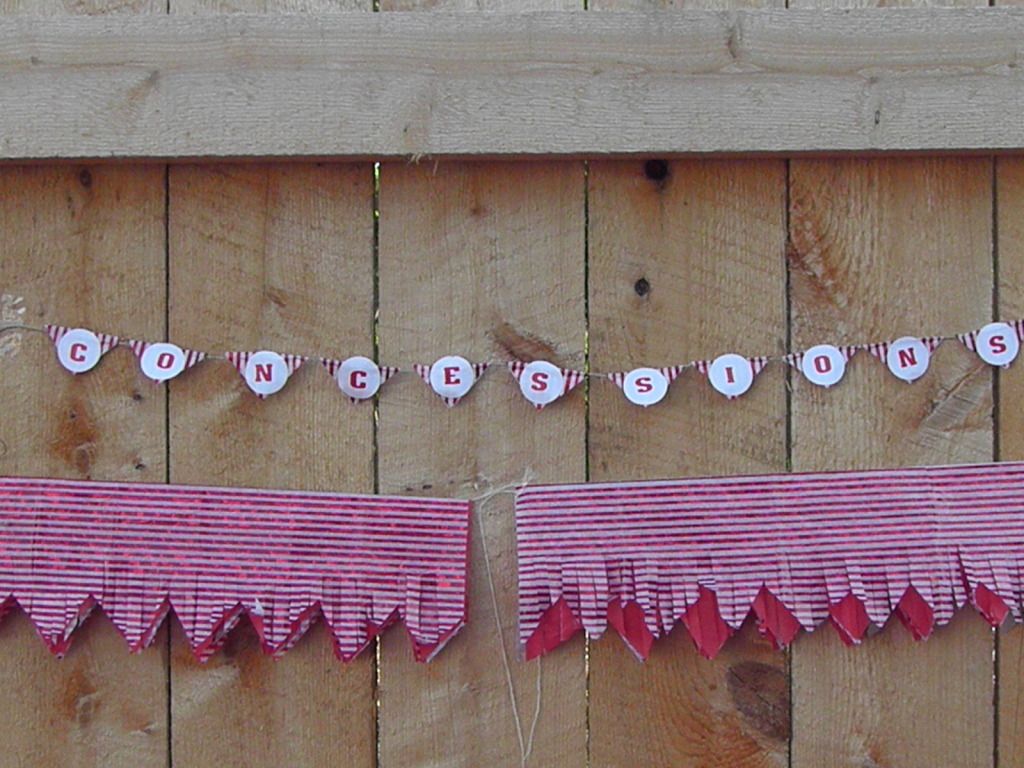 All theater-style treats were served in clear glass dishes decorated with red raffle tickets from the Dollar Store. We also wrapped the bottled water in raffle tickets.
We popped many-a-bag of popcorn. I found classic striped popcorn bags at a local party store. Goody bags for all the little guests were assembled with popcorn bags, playing cards, squirt guns and a few other do-dads. Mom made some puppy chow and we ordered a cupcake cake from Walmart. All set!
The movie played on a flatscreen we took from inside our house. This was in lieu of trying to source pricey projection equipment and erect a big white sheet. It worked out just fine. I recommend watching movies outside like this any time! We put out some blankets and seat cusions for comfy theater seating.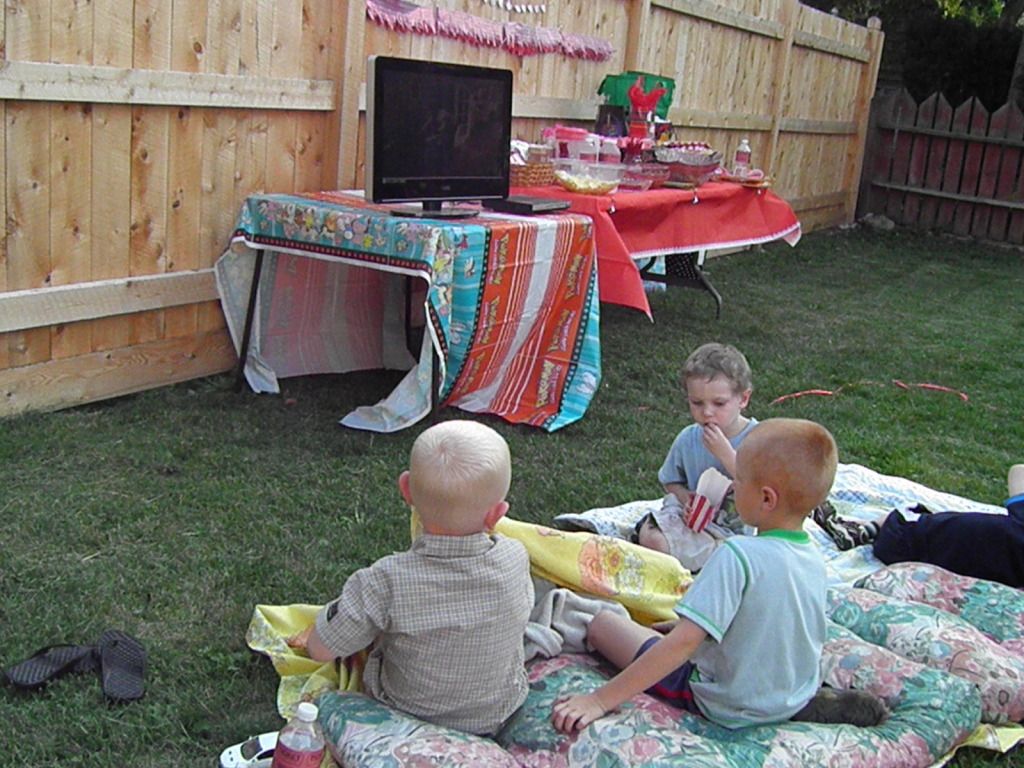 Not only did Peanut enjoy his birthday, so did the grownups. Even grandpa.