Definition of YO-YO DIETING
: the practice of repeatedly losing weight by dieting and subsequently regaining it
If you haven't noticed, since I publish all my workouts publicly, I enjoy a good workout challenge. So far I've tried
Supreme 90 Day
,
LiveFit Trainer
, and
12WBT
. I've also worked out with the
Insanity
,
Turbo Jam
and
Turbo Fire
series workouts. I really enjoy finding these types of regimented plans to challenge myself and change up my fitness routine.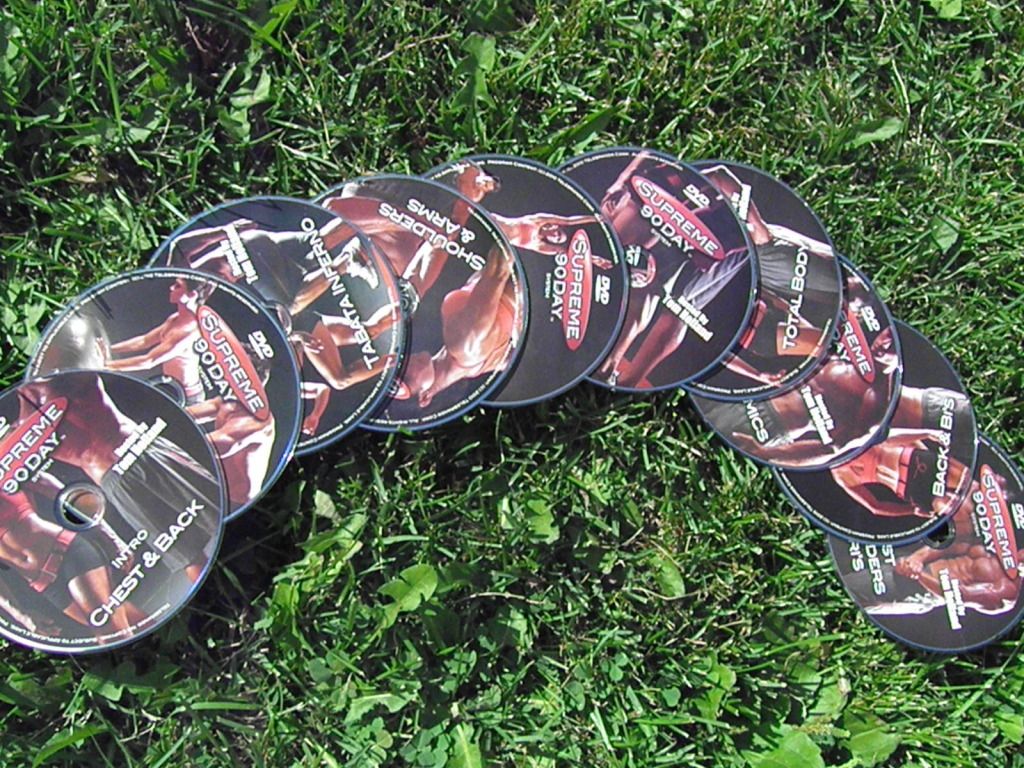 But a comment in the 12WBT forum gave me cause to pause a moment between plan hopping recently to think about whether or not what I was doing was on the level of yo-yo dieting. Isn't that what I was doing jumping right from one plan to the next? With a little reflection, it's easy to see the difference between this type of challenge-seeking and yo-yo dieting. But what exactly is the difference between what I'm doing and yo-yo dieting?
1. I do not give up three days into the plan.
We all know people who start new diets and go hard the first few weeks and then peter off. They pay all that money for weight loss memberships, they sound super diligent about how "this time will be different" and then, after about two weeks, they just can't keep going for one reason or another. That's the biggest sign of a yo-yo dieter. A challenge-seeker on the other hand does not give up unless something is really wrong or unbalanced with the plan. I have been known to go off of a plan or adjust them to my own needs when I feel like something isn't working for me. For example, I couldn't follow S90Day completely, because the intensity was literally making me sick--my immune system was suffering. And on the 12WBT system, I know that 1200 calories are not enough for me, so I'm adding a little extra lean protein and greens to fill out the plan. However, most of the time, I complete what I start--mostly because I don't start anything that's just a fad or a short-term solution.
2. I am consistent.
Not only am I a consistent exerciser and have been for over 11 years straight now, but I am also a pretty consistent eater. I don't try any diet tricks or crazy supplements. I don't go on and off diets. I eat almost the same type of thing every day. I love to try new recipes and such, but I consistently eat pretty clean. And I try to keep my calorie range pretty consistent--no crazy variations or fasts for me. A yo-yo dieter on the other hand will try diet after diet after diet. They might undulate calories, restrict calories, make crazy diet shakes, etc. And when they're off the plan, they're
really
off the plan, often binging or returning to their old ways of unhealthy eating. They rarely truly learn what it means to have a healthy sustainable diet.
3. I follow sound medical advice.
My alarms go off when I hear about diets that restrict you to 500 calories a day or require shots of some special serum. I've never tried a "detox" or "cleanse," because those are just hype. And in many cases, those types of diet plans are detrimental. I even shy away from swallowing anything other than a multivitamin and an Omega-3 supplement (because I don't eat fish). You have to convince me with sound scientific proof before I'll put anything else like that in my body.
Sound medical advice
states that fitness is healthy. It states that eating foods closest to how God made them is healthy. Medical advice doesn't say carbs or gluten are bad. Those are the guidelines that inform my choices.
Yo-yo dieters are often the victims of marketing hype. I mean, those late-night infomercials can be pretty tempting if you listen long enough. And if Dr. Oz says it, then it must be true, right? Even the great and powerful Oz has been known to be wrong. These people and programs have major money and marketing teams behind them, so it pays to do a little of your own research. If WebMd says that there's
no real benefit
from drinking apple cider vinegar, then don't drink it!
4. My weight doesn't fluctuate that much.
I've had some episodes of unexpected weight gain for reasons other than the yo-yo effect, purely medical. Other than that, my weight stays pretty much within a 2-3lb range. I can tell each day what I should weigh when I get up in the morning. Yo-yo dieters typically lose a bunch of weight when they go all gung-ho over a diet plan, but the second they stop the plan, they often gain all the weight back and then some. I've never fallen into this pattern, so I've never had to experience those fluctuations.
5. I'm not obsessive.
Ok, I admit, I'm obsessed with the health and fitness industry, but that's a whole different subject. It's my passion, so I love to live and breathe it. However, I don't get obsessive about food, working out or tracking my progress in a way that's unhealthy. I follow judicious exercise guidelines and only track my food if there's a reason to (a few extra pounds, an upcoming meeting with a nutritionist, etc). Since my weight and diet don't fluctuate that much, I don't obsess about standing on the scale. If I miss a workout--most often because I'm listening to my body--I don't worry too much about it or try to make up for it. Yo-yo dieters and other disordered eaters, on the other hand, can become quite obsessive about what they're eating and are often constantly thinking about food.
6. My intentions are different.
I like to try new recipes. The 12WBT is by far the best when it comes to clean recipes. I gobbled this stuff up. I also join these plans not as much for weight loss as for a challenge. As a trainer, I know that my body will just adapt to whatever I put it through, so these types of challenges help keep my body guessing. My intentions are never to drop a bunch of weight and then consider myself happy. I
am
happy. I am not intent on getting to a crazy end result, I'm intent on changing and challenging my body in new ways.
7. I don't consider a "healthy diet" to be synonymous with "being on a diet."
When people talk about "diet," they may be referring either to what they eat normally or what they eat temporarily. That "diet" word is pretty troublesome and wrought with conflicting meaning. As stated, I am pretty consistent with what I eat and consider how I eat to be how I will eat for the rest of my life. I will never go back to eating rows of Oreos at a time or downing a Mt. Dew with every single lunch. Nor will I ever eat cabbage soup every day for a week. I eat a pretty normal, balanced diet. I hardly ever consider myself to be "on a diet." Yo-yo dieting is very much a temporary solution. You have six weeks to change your body or three weeks of this soup and two weeks of that. A dieter will often put themselves on a diet for a specified amount of time, after which they revert to not being on a diet. They never really establish a lifelong, sustainable healthy diet.
8. I don't believe in quick fixes.
There is no magic diet pill that will strip away layers of fat overnight, as we're all aware. Losing weight takes effort. I know exactly how hard that is, because I've lived it! In order to lose weight, you must do work. Yo-yo dieters often look for simple solutions or someone to do the dirty work for them. The mindset of a challenge-seeker is quite the opposite of a yo-yo dieter. They're seeking challenge, not seeking the path of least resistance, so to speak. I enjoy new challenges because they push me in a way that I sometimes can't push myself. They're motivating to me, not like fad diets that sound a little more like torture.
What do you think?