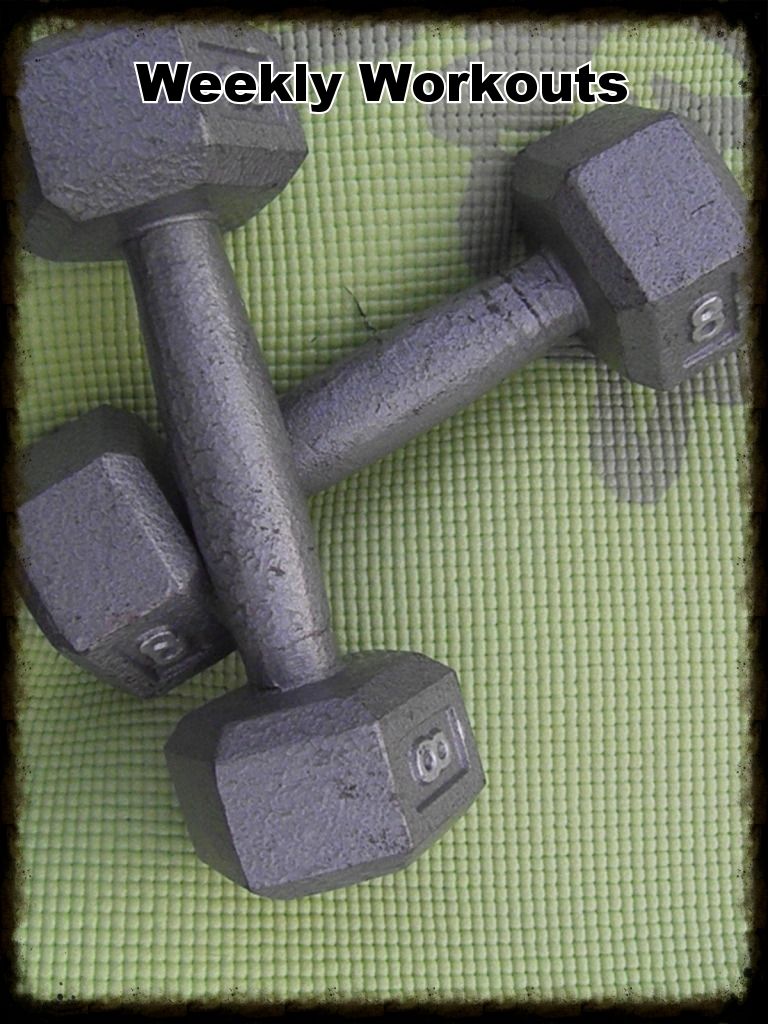 Monday:
Tuesday:
45 min Bikini Cardio in the AM

30 min Abs + 3 rounds of Surfer's Paradise in PM
Wednesday:
30 min Booty Shorts Cardio in the AM
Thursday:
30 min brisk solo walk at lunch

18 min 3 rounds of Love Your Arms in PM
Friday:
30 min 2 rounds of Sunseeker + 2 rounds of Surfer's Paradise in PM
Saturday:
45 min run in the AM

35 Grab a Friend Workout in the AM (performed solo)
Sunday:
*See last week's Tone It Up
schedule
to see the workouts listed above.
Sunday was the only day that I deviated from the Bikini Series a little bit. I was supposed to work on my buns for Sunday Bumday, but I didn't. I don't like excuses, so I try not to use them myself, but I needed a rest day. I'm having some lower back issues, but I'm determined to not let it interfere with my progress.
This week we're starting to track our mileage for #100bySummer. We have 6 weeks until summer officially starts, and it's time to kick the mileage into high gear. I have no doubt that I will accomplish just that. I accomplished #100byVDay earlier in the year, those first 6 weeks leading up to Valentine's Day. So, 100 miles by summer should be completely doable.
In other news, I have my CPR/AED training coming up really soon. Next month, I'll be attending the NASM personal training workshop in Chicago and then it will be test time. I plan to hit the books hard for the next month-and-a-half to make sure I have my personal training certification in-hand by July. And that, my friends, is how I like to...Make it Happen!
How are you doing on the Bikini Series?