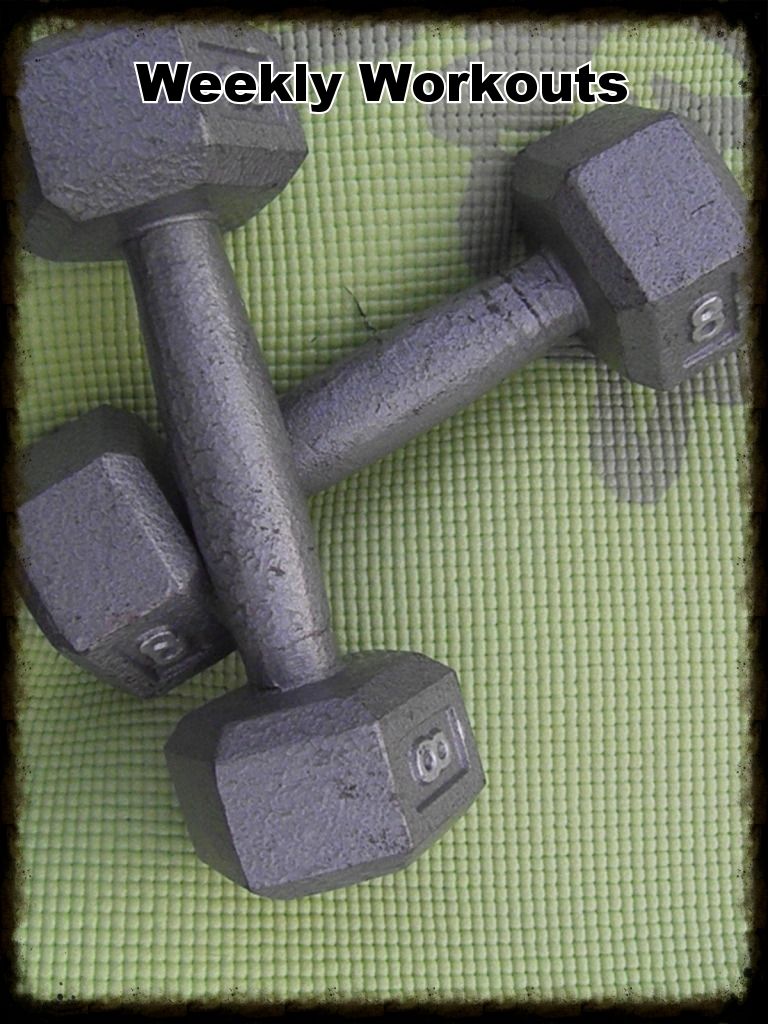 Monday:
40 min AM run, 3 mi
25 min interval run at lunch, 1.93 mi
Tuesday:
50 min Piloxing in the AM
25 min moderate walk with mom at lunch
Wednesday:
40 min 30-20-10 run in the AM, 3.04 mi (get the printable here)
25 min run at lunch, 1.83 mi
Thursday:
Friday:
25 min fast incline walk at lunch
Saturday:
30 min run
20 min ZCut cardio workout
Sunday:
I'm down 5lbs from last week!!!! South Beach, how I love you right now. I'm finally winning this struggle with weight and
reactive hypoglycemia
and anxiety! It's truly amazing to be learning so much about how all these things are so interrelated. The reactive hypoglycemia, or low blood sugar after eating, can cause that anxious feeling. I intuitively knew that my panic was somehow related to blood sugar, I just didn't know how. I'm learning more and more every day, especially since I got
this little tome
in the mail.
The most difficult workout this week was that tiny little inconspicuous-looking ZCut workout on Saturday. Only 10 minutes of it was the workout and the other 10 was the cool-down. My heart rate was up to my max and my body was so sore the next day, it was incredible! Zuzka Light does not kid around. If you haven't found
her page on YouTube
yet, you must subscribe. There are plenty of free workouts there, or on
BodyRock
, which she co-founded. However, I got
this little three-pack
as an early Christmas present (thanks mom!) and it's amazing. I will definitely be taking these on road trips with me, along with Peanut's portable DVD player. I'll also follow up with a product review soon, once I try more of the workouts. Basically, you work all-out for 10 minutes, in addition to the warm-up and cool-down, and you're done for the day. And you
will
be done for the day, trust me.
How about you, how are you working out this week?