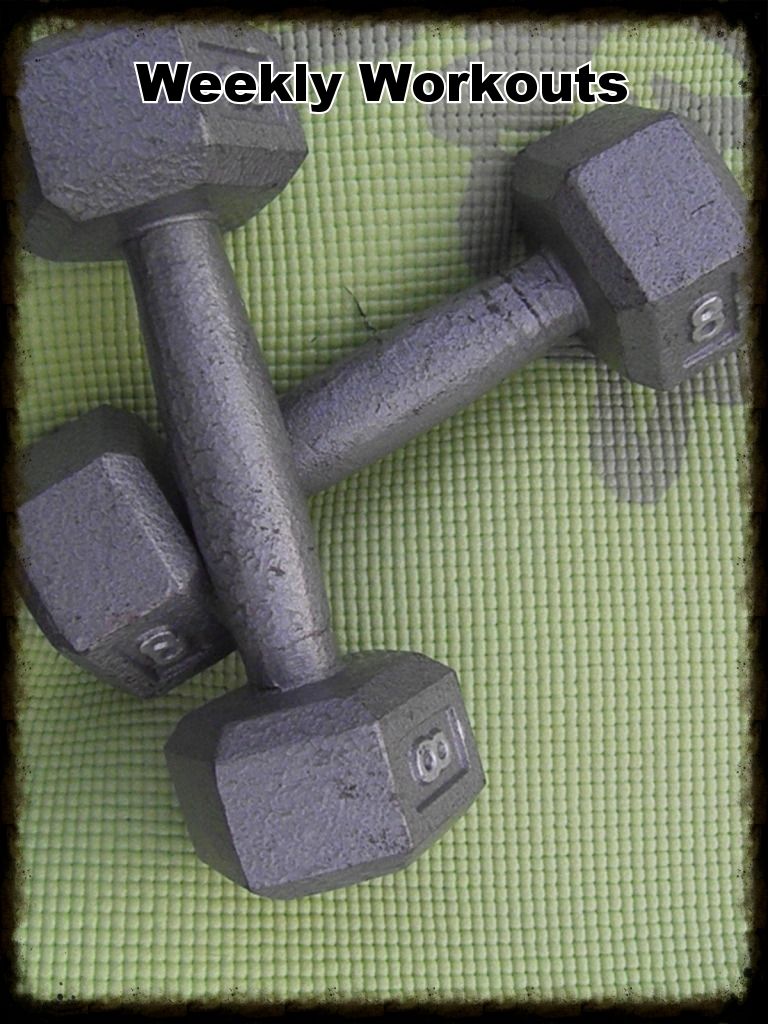 Monday:
Tuesday:
50 min 12WBT total body tone in the AM
30 min mod walk with mom at lunch
Wednesday:
50 min 12WBT Tabata cardio in the AM
Thursday:
Friday:
25 min run at lunch
50 min 12WBT yoga stretch in the PM
Saturday:
Sunday:
Well, I ran myself down pretty good this week. I had to skip workouts on Thursday and Saturday because I was feeling really rundown and sick-like. I came down with a cold, but the effects were widespread and I was pretty much out of commission. There were many naps and curling up in blankets involved. The weekend was kind of a bummer, but I'm feeling much better today. And Hubster and I were able to sneak in a secret breakfast date on Sunday morning because we were up so early with the time change, so not all was lost.
The
12 Week Body Transformation
is so great, aside from the restrictive calories. Just to show you how restrictive, I followed the food to a "T" a few days, and Tuesday night I went to bed feeling hungry and ended up not being able to fall asleep for quite a long time because of my hunger. I finally went downstairs and ate some cottage cheese and then slept like a baby. Those 1200 calories are definitely not enough to live on with that kind of activity. I wore my HR monitor, and we're killing like 800 calories with these workouts. 1200-800=400 calories to live on. Not enough!!! I am however
really
loving the workouts and the new recipes. The forums and myriads of motivational videos are really inspiring. The 12WBT crew is quick to answer any questions you might have, which is like having personal trainers and nutritionists at your beckon call.
This week, I plan on easing back into the plan a bit, doing more of the beginner moves than the advanced ones. I'm still stuffy and recovering, and I don't want to feel like I did toward the end of last week again, that's for sure.
Next weekend, we're heading out on a small weekend trip to soak up the last of fall here in Wisconsin. We're staying at a little cabin relatively close to home and it's Hubster's birthday weekend. We're planning on doing a whole lot of nothing. And by nothing I mean, some casual hiking, picture-taking, apple roasting, movie-watching and partaking in some other comfy fall pleasures. This fall trip is meant to be a yearly tradition of going away. We went to
Crivitz
and
visited waterfalls
last year. You can read the story of this yearly tradition there. Can't wait to share the weekend pleasures with you next week!
How was your week?