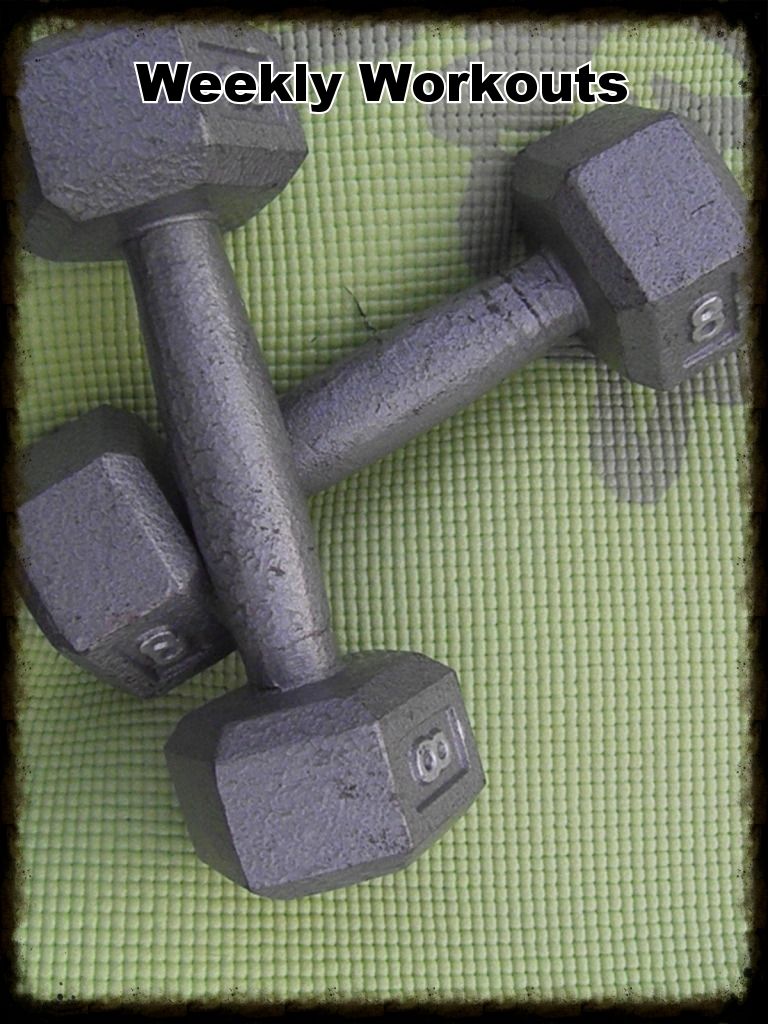 Monday:
20 min circuit training at lunch with friend

45 Zumba after work

35 min run after Zumba
Tuesday:
25 min run in AM

15 min walk at lunch with Hubster
Wednesday:
35 min interval run in AM

20 min circuit training with friend at lunch
Thursday:
Friday:
45 min interval run
Saturday:
Sunday:
Here's what I was up to last week. Better late than never, right? As I mentioned in a previous post, I was ill Monday and Tuesday, so I pretty much took a break from everything, including blogging. Next week's workout rundown will be pretty sparse in comparison due to said illness. I woke up this morning with the beginning of another head cold on top of it, so I haven't worked out since Monday. Gah! I have the itch to run real bad, but I'm trying to be more cognizant of my body's signals to rest.
I also wonder if I've been sick so much lately because I've been overtraining. I actually seem less sick than those around me at home and such, but I seem to be catching everything. I'm going to up my Vitamin C intake and lower my workouts a tad just to see if I can build my immune system back up.
Anyone else following the Drop10 plan? Anyone know of any great printable workout planner pages? I've been working on trying to devise one of my own, but if I don't have to reinvent the wheel, I won't.