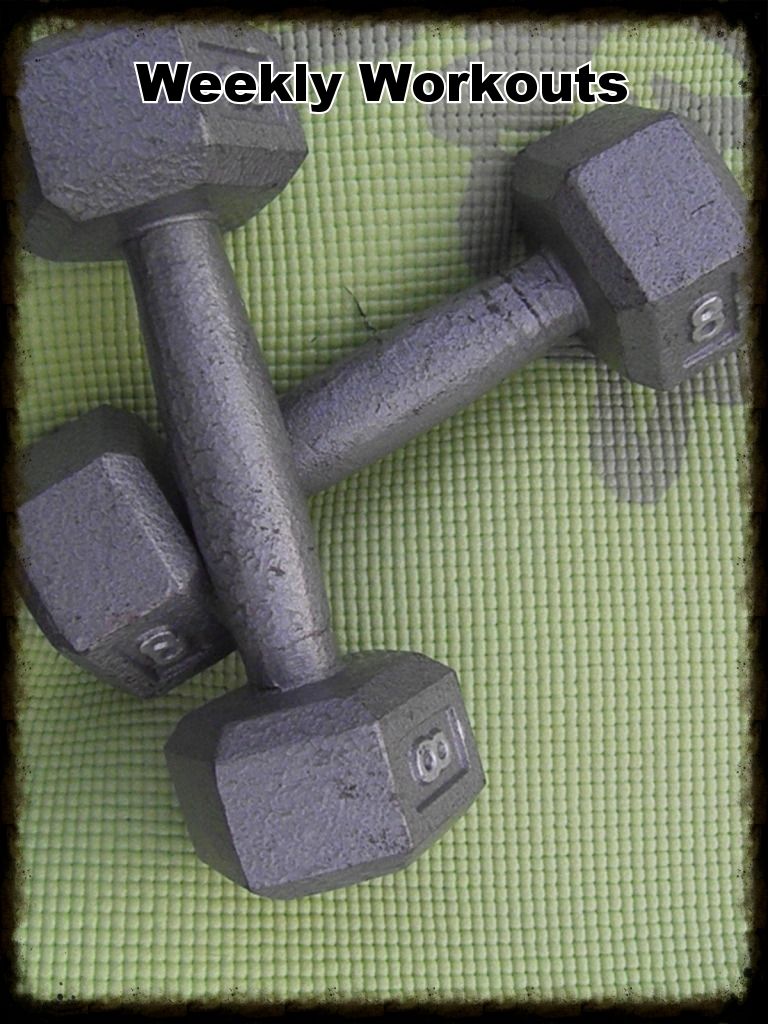 Here is a rundown of my workout schedule for the week:
Monday:
35 min run in AM
20 gym strength training at lunch
15 min PM workout from this book (review to come!)
Tuesday:
35 min run in AM
30 min slow/mod walk at lunch
Wednesday:
35 min run in AM
30 min slow/mod walk at lunch
40 min Shiva Rea yoga in PM
Thursday:
Rest
30 min slow/mod walk at lunch
Friday:
35 min interval run in AM
30 min brisk walk at lunch
25 min Supreme 90 Day Total Body
Saturday:
Sunday:
This is a pretty typical workout week for me. I always get 5 days of running and 3 days of strength training in. Then, I walk with my mom on my lunch break sometimes and if I'm feeling super strong, I might do other activities. I've just started incorporating foam rolling into my routine. And adding in a regular yoga rotation has been one of my goals for this year.
When my son was first born, I always did a 30 to 60 minute
Yoga Today
workout every Saturday morning, bar none. I always felt better equipped to handle a newborn after Zen-ing out for awhile. My husband was ever so kind to let me have Saturday mornings to sleep in a bit and do some sun salutations. I've been having some issues with stress lately, so I want to make sure I keep calm by incorporating a regular yoga practice. Plus, I sometimes get all hardcore on my workouts, and it's a nice change of pace to slow down and stretch out (although Shiva Rea is no lightweight). I could use a little more flexibility in my life.
I'm going to try and make it a habit to log my workouts here once a week, just to show you how I'm training and to keep myself accountable. Also, I want to see progress. I think that by posting this, I will have a tangible progress report to pump me up for the next week.
What about you? What is your regular workout routine?