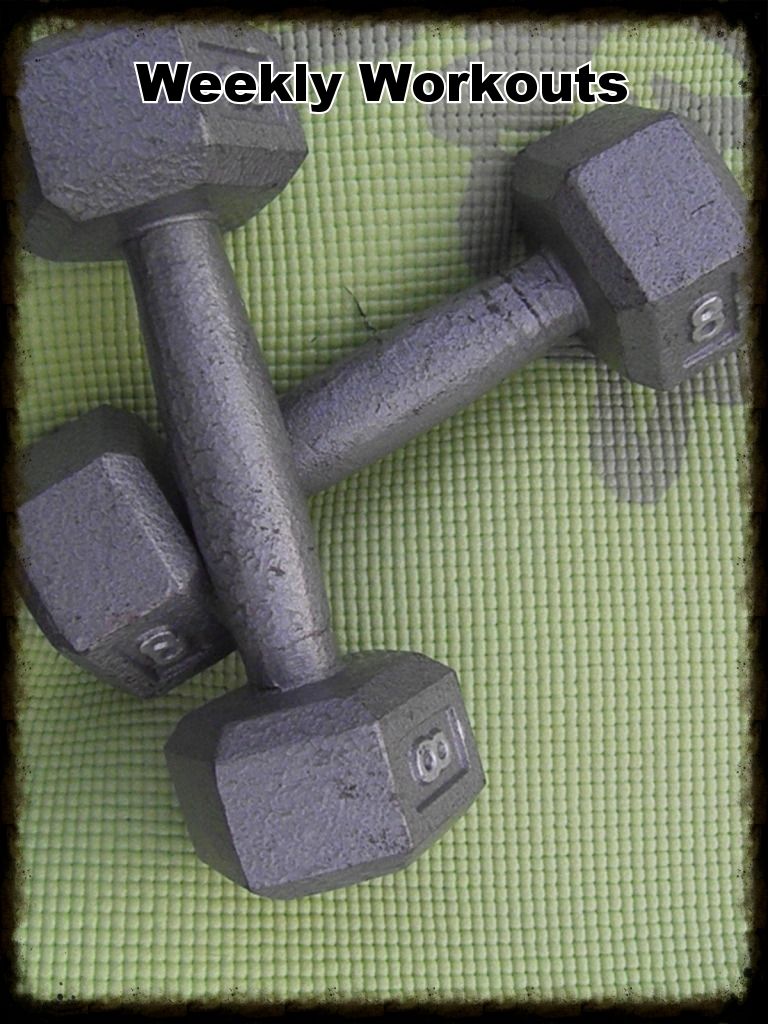 Monday:
50 min 12WBT run in the AM
Tuesday:
45 min Jillian Michaels Hard Body in the AM
30 min casual walk with mom at lunch
Wednesday:
50 min 12WBT treadmill interval run in the PM, 4 miles
Thursday:
30 min Quick Fix strength workout: 10 min abs, 10 min arms, 10 min legs
30 min moderate walk at lunch
Friday:
Active rest
Saturday:
60 min 12WBT run
Sunday:
Rest
We are officially finished with our 4 week sneak peek at the US launch of the 12 Week Body Transformation. I really loved the resources that this program provided. And even though I didn't lose the weight I should have (due to
medical reasons
), I really think that Michelle Bridges did a top-notch job putting together this program.
Friday was the only day I kinda "skipped." It was reserved for yoga, but became an active rest day instead. I took a 1/2-day at work and went to the park with Peanut instead. We jogged and played and although I didn't stretch out like I should have, I still had a pretty active day.
This week I'm moving on to the South Beach Diet, because it's what the doctor ordered. Today was the first day on the plan, and I'm doing ok so far. I'm thinking ahead to Thursday--Thanksgiving--and hoping there are lots of veggies to go with the turkey. I'll bring some of my own with my dish to pass--cheesy stuffed mushrooms, so at least there's that. In the big picture though, it's only one meal on one single day, so if I have a little pecan pie, I'm not going to worry about it, because pecan pie is the jam!
A girl from work graciously offered me her stack of dust-collecting South Beach diet books, which I told her would be put to good use. Type A that I am, I scarfed up a handful of low-carb cookbooks from my library too, and have been typing the recipes that I actually liked and know I would make into a Google document. I'm so ready! This week, I prepped egg whites with veggies and sausage for breakfast, a big salad with toppings and creamy feta dressing for lunch, roast cauliflower and cottage cheese for snacks, and meat- and veggie-based stuff for dinner. And it all sounds really good to me! So let's just pretend there never was such a thing as carbs, ok?
How was your week in workouts?