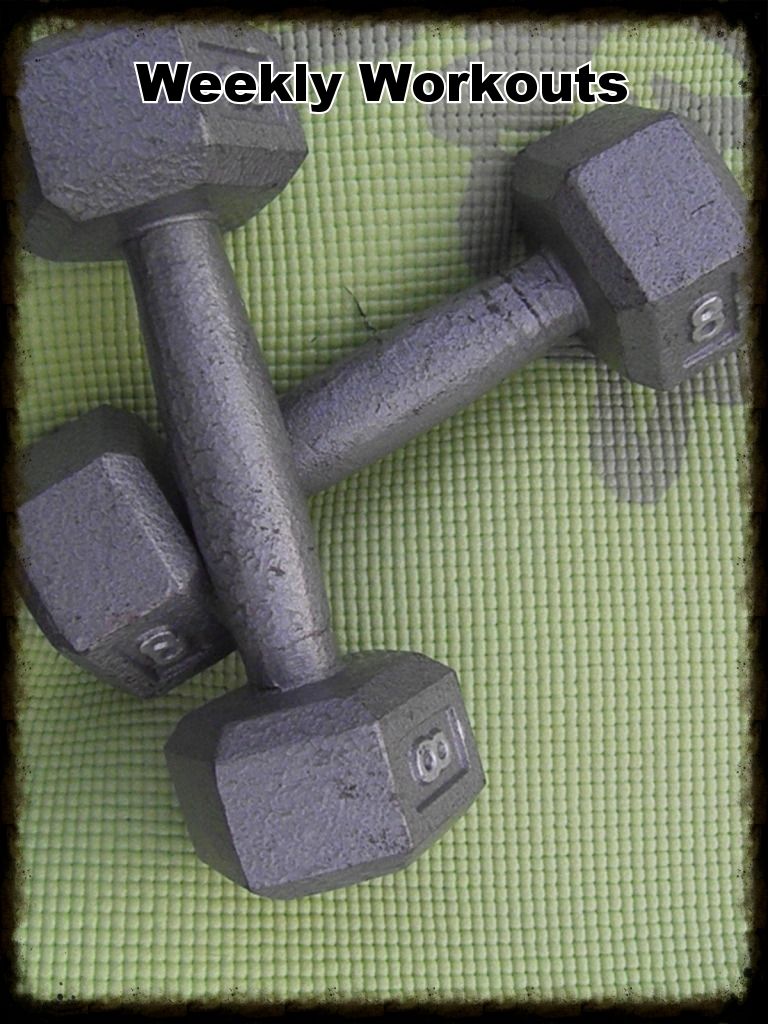 Monday:
45 min LiveFit quads and calves in the AM
25 min run at lunch, 2.22 miles
Tuesday:
45 min arms and back in the AM
30 min PM run outside, 2.63 miles
Wednesday:
45 min chest, abs and shoulders in the AM
30 min run at lunch, 2.45 miles
Thursday:
50 min hams, glutes and calves in the AM
Friday:
25 min run at lunch, 2.23 miles
45 min arms in the PM
Saturday:
50 min chest and triceps
30 min run, 2.63 miles
Sunday:
This week, I start the 11th week of the LiveFit Trainer. This week and next are about pumping out 30 of each exercise all without stopping, then repeating the circuit 2 more times. All the exercises change every two weeks, which is what I love about this program. You never do a set of exercises more than twice. This not only prevents boredom, but it also keeps the body from adapting.
I've finally decided what training program I'm going to start after this. I've been invited to try out the first 5 weeks of the Michelle Bridges
12 Week Body Transformation
. The program hasn't launched officially in the US yet. It's still in testing mode here, so I'm really excited to be a test dummy before it's even released! I'm doing some of the "preseason" work which includes eliminating excuses, taking measurements, setting goals and that sort of thing. I'm very familiar with all of these techniques already, but it's still healthy to reclaim and face these goals and hurdles every once in awhile.
In the most exciting news for the week, I have purchased another website that I'm hoping to fuse with this blog, officially opening up shop as a personal trainer. I had to do a lot of research and brainstorming to get this thing rolling. In fact, I had the perfect name picked out and found out someone already owned it. I even contacted the owner, who wasn't ready to relinquish the domain. I came up with the most brilliant solution, and I'm so happy with where this is going. The website is only in its infant stages, but when it's ready, you'll be the first to know!
How did you MOVE this week?