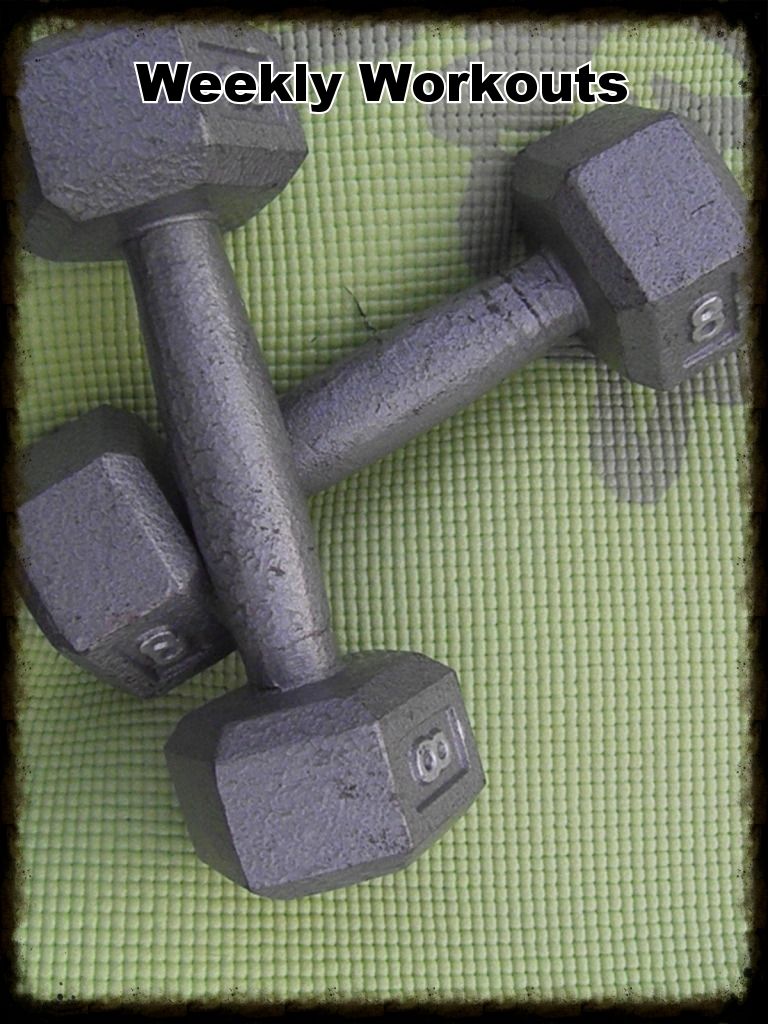 Monday:
Tuesday:
30 min LiveFit chest and abs in the AM
30 min AM run, 2.22 miles
20 min casual walk at lunch with mom
Wednesday:
Thursday:
30 min LiveFit arms and abs in the AM
30 min AM run, 2.4 miles
Friday:
20 min LiveFit shoulders
30 min AM run, 2.45 mi
15 min FlashFit workout at lunch
Saturday:
90 min LiveFit legs, triceps and abs
Sunday:
On weekday mornings, I only have a set amount of time that I can dedicate to my workouts. When 6:45 rolls around, I have to hit the shower or Peanut will be late for school. That's my cut-off and there's no compromising it. So what happens when I hit snooze an extra time and don't complete a full workout? I save the moves for a day when I have more time or for after work. This happened on Thursday. I didn't get to my triceps and abs, so I did them on Saturday with legs. It worked out pretty well because my arms weren't too tired by Saturday. Plus, I had time to spare on some really good stretching and self myofascial release while watching the amazing Veria channel.
I can't even tell you how sweet it is that I can run again!!! I betcha in heaven, there will be running involved. I feel like myself again, only a bit stronger version of myself since starting the LiveFit series. I play little games with myself, trying to eek out just a little extra mileage every day in my 30 minute runs. I always warm up and cool down for three minutes each, so I try to play with that other 24 minutes. I'm nearly halfway through Phase 2 and can't wait to see what Phase 3 does to me when HIIT runs and hypertrophy training are involved. I can already notice a difference in my strength level. I was pulling down our garage door a few days ago, and it felt like such a smooth simple move that I even had to stop and make sure nothing was wrong. Ha! Nothing was wrong...with my muscles!
I found a pull-up bar at a local second-hand sporting good store, so I can finally perform a real pull-up. I was modifying my workout at home by just doing extra pull-downs with my stretch tubing. Then, whenever I took Peanut to the park, I would practice pull-ups on the monkey bars. Now I can do the workout properly. The only door frame that the pull-up bar fits around is Peanut's door though, so I have to wait until he's awake to eke those bad boys out, one measly pull-up at a time. I'm loving the convenience of the bar though. I'm planning a full post on how to do some of the LiveFit moves at home, since it seems to be a recurring question. You can be really clever and resourceful and do all the moves just fine at home. I'll show you how soon.
Going strong so far! See you next week.