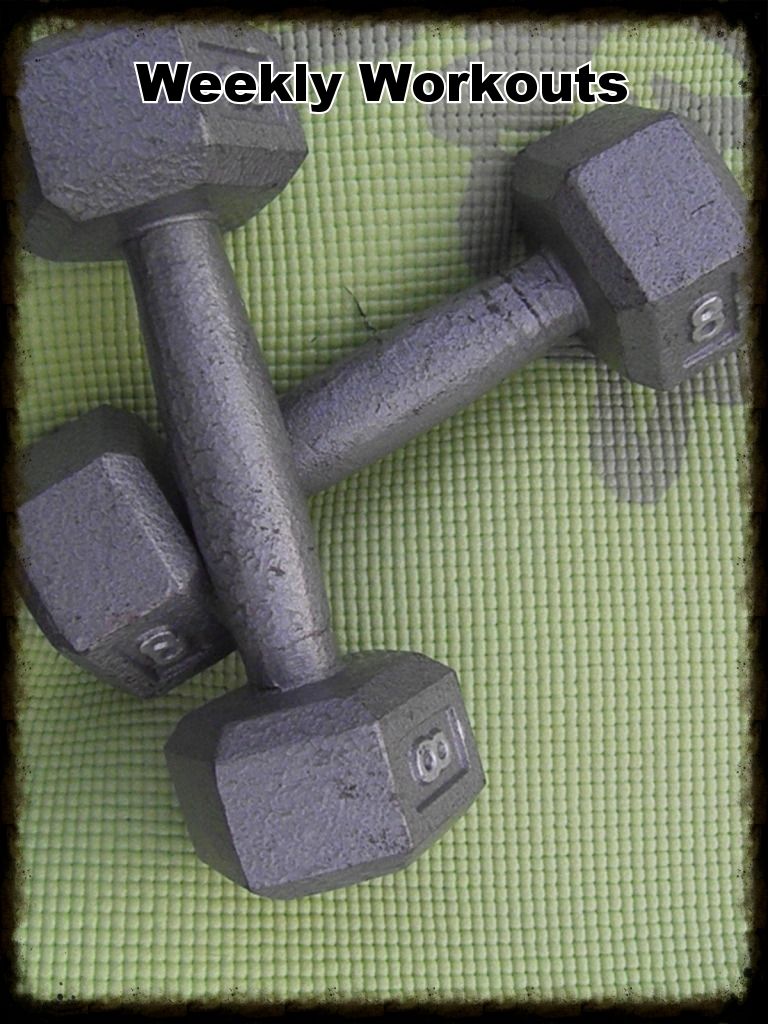 I just noticed I didn't post my workouts for the week. Here is last week's workout rundown:
Monday:
Tuesday:
35 min AM run, 2.7 miles
30 min casual walk at lunch
Wednesday:
35 min AM run, 2.9 miles, my 30-20-10 plan
30 min, Supreme 90 Day Legs at lunch
Thursday:
Rest
30 min brisk walk at lunch
Friday:
35 min AM run, 2.5 miles
25 min Maybe Mudder at lunch
Saturday:
Sunday:
Well, next week, I think I'm finally going to try Jamie Eason's
12-week training plan
. I like to try different plans every now and then to get my body wondering, try new workouts, and keep from being bored. I'm going to have a really hard time giving up cardio for those first two entire weeks though, so we'll see if I cheat on that:) I've been quite the cardio queen for awhile now, so it's time to work on my muscular development for a bit. I am a born runner though, so I'm sure I'll have to sneak a little of it in. I don't want to lose all the endurance I've built up for that either. But I'm looking forward to training my body in a different way.
Right now, I'm trying to get through all the reading, organize the print-offs, and put together a menu plan. This plan definitely requires some pre-planning and preparation. However, it really breaks everything down for you so you don't have to wonder about anything. There are recipes, food group breakdowns, exercise guides, daily tips and so much more. It's a wonder, with all the work that went into the plan, that it is absolutely free!
How are your workouts looking this week?