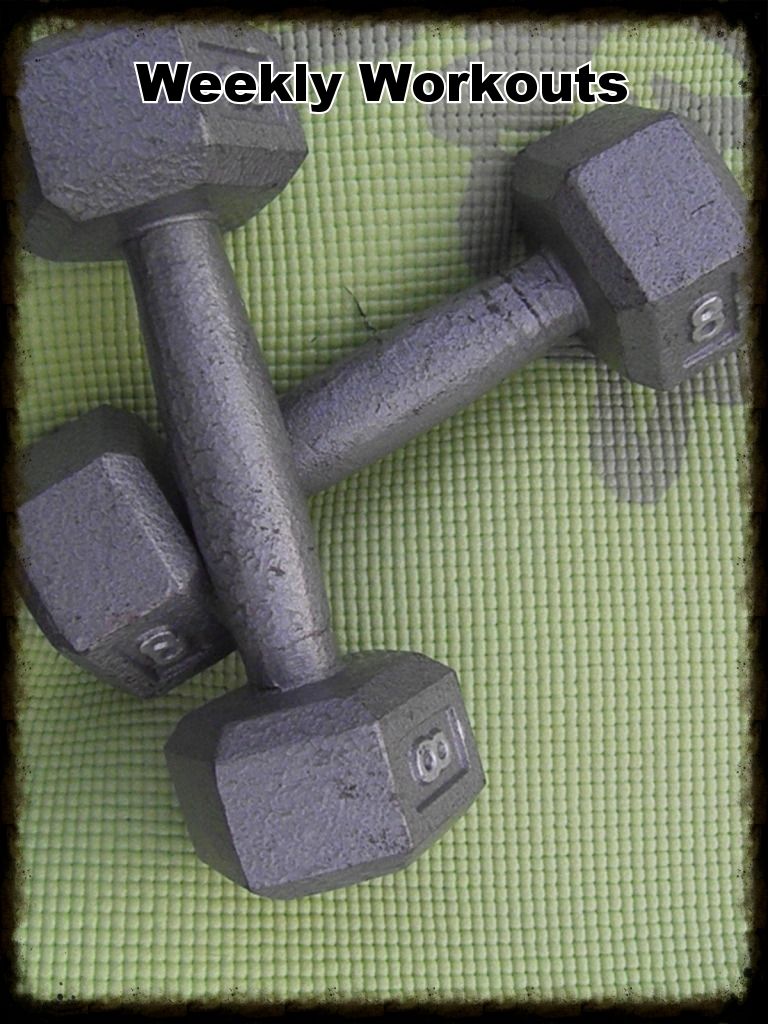 Monday
:
35 min AM run
30 min Jillian's Shred It with Weights in PM
Tuesday
:
30 slow/mod walk at lunch with mom
Wednesday
:
45 min run in AM
40 min Tone It Up DVD (arms, abs, long and lean) in PM
Thursday
:
Rest
30 min slow/mod walk at lunch with mom
Friday
:
20 min circuit training at lunch
Saturday
:
Sunday
:
Last week was a little bit off-kilter. I was not feeling well toward the end of the week and on Tuesday I turned my alarm off instead of hitting snooze. The universe was telling me to take a break. That's my story anyway. This week, I'm ready to push it again though. I've got money placed on my success, and that's a fact!
I also have some super exciting news that I don't think I can make public yet. It will require me to workout and eat even more keenly than I am now for about 5 weeks, but I am stoked about it. I will let you know when I know more.
I won't have a food breakdown this week as Hubster failed to grocery shop. I'm left with frozen leftovers and good ole PB&J until further notice. Still trying to keep it clean though. I had some clementines and baby carrots to work with, so I should be good.
How was your weekend? What do you usually do when you've missed a few days at the gym?