Oh, the power of a mantra! No new DIY mantra ideas have popped into my head lately, but that doesn't mean they haven't been on my mind--or placed in front of me out of nowhere! Take, for example, my current computer wallpaper. There I was, minding my own business, when a tweet came up on my feed about a free "'make it happen" wallpaper design. Of course, I immediately clicked.
This beautiful wallpaper is the design of the talented designer, Breanna Rose. Add
this wallpaper
to your computer background to remind you every day about your goals and that you have the power to make them reality. Go ahead and search your own personal mantra on Pinterest, and you might come across some beautiful prints or backgrounds like this.
Handstamped Jewelry
: Stamping a mantra into a bracelet is another fantastic way to keep your mantra within sight at all times. This particular mantra is something I say to my son every night: "Dream Big." I want him to grow up knowing that he is only restricted by the bounds of his imagination and determination. I never want him to feel that his dreams are only pipe dreams. He can Make Them Happen. Those sweet little nothings we whisper in their ears can mean so much, can't they?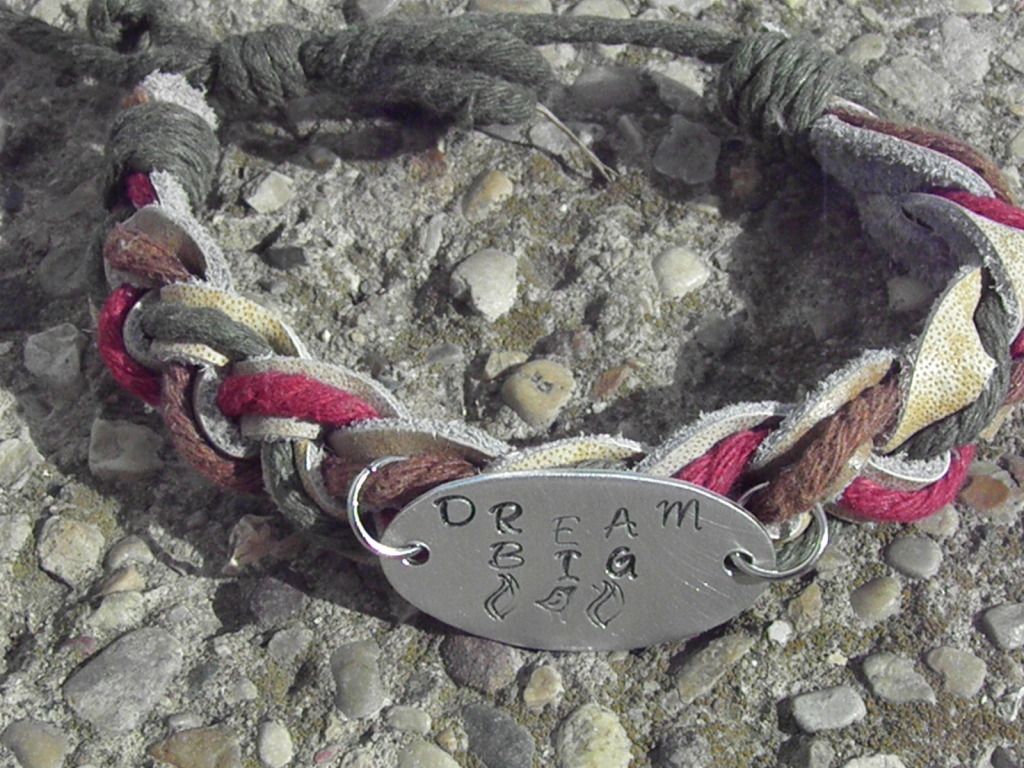 By the way, you can buy a basic little handstamping kit at the hardware store for less than $10.
Harbor Freight
carries them for around $7. Handstamping is such an easy little art, once you learn how to do it. All you need to do is hammer the letters into an aluminum disc like
this
, color in the letters with
permanent marker
, and sand over the top to give it shine and remove the surface ink. I went to a craft night at a
little local handmade shop
and learned just how to do it.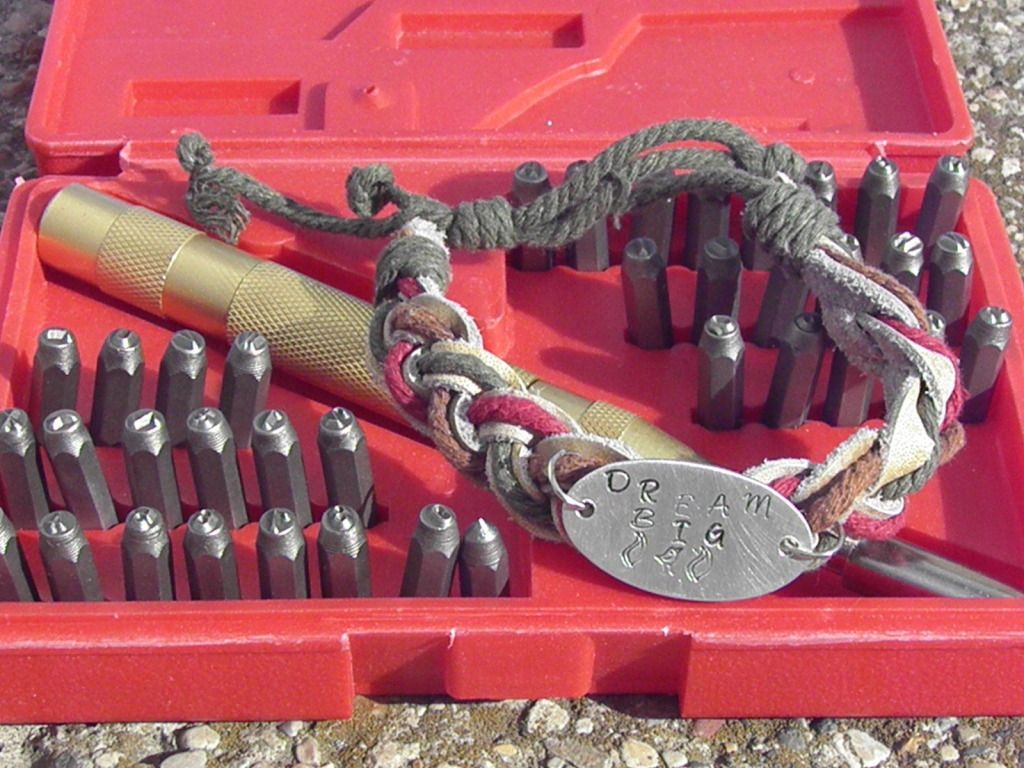 If you haven't checked out my other mantra projects, check them out here: