The second installation in my birthday banner series is the Lace Doily Garland.
Thrift stores are littered with doilies, and they are often quite reasonably-priced. I always wondered what I could do to rescue those pretty little lace things. I would never put them under lamps or use them as coasters like in times past, but I thought they
must
still be good for something this day and age. Enter, the birthday garland.
I happened to find a stack of lace doilies that were all exactly the same. This works perfectly for a banner, but I think it would look neat with mis-matched ones too.
All I did was measure a piece of white thread the entire length of the banner. Simply place the doilies side-by-side to figure out how long you need the thread.
I then started at one side and folded each doily in half. Once halved, I sewed big stitches across the top. These don't have to be perfect by any means, they should just do the job.
Continue on down the line until all doilies have been attached to the thread.
Leave extra thread on both sides to make loops for securing the banner later. I knotted mine in a loop.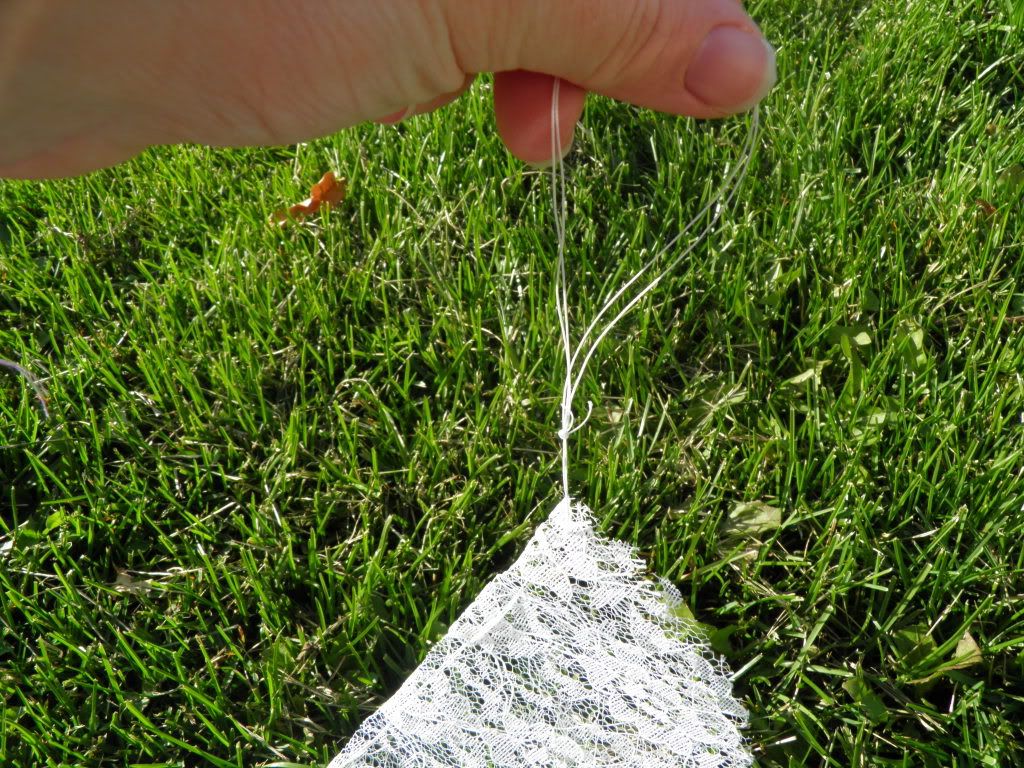 Then, hang as desired. I made an actual "happy birthday" banner to go over the top using alphabet stencils and scrapbook paper, similar to
my last one
. I think something like this would also be pretty to use for DIY wedding decor too. Enjoy! Oh, and Save the Doilies!