...has got to be this: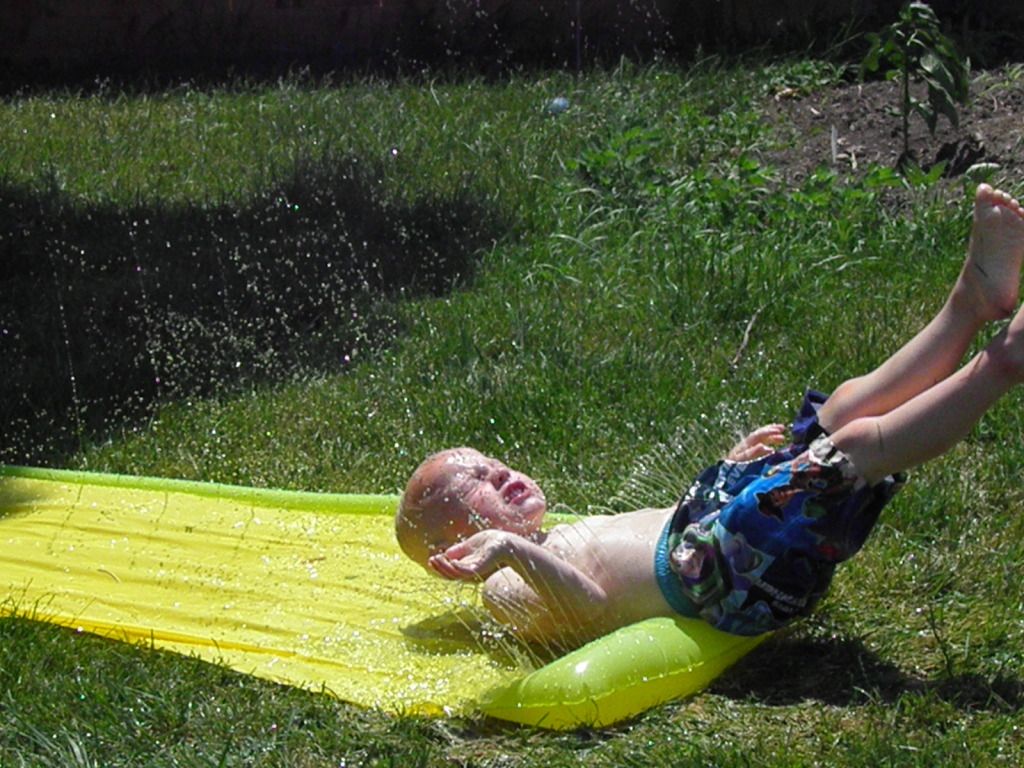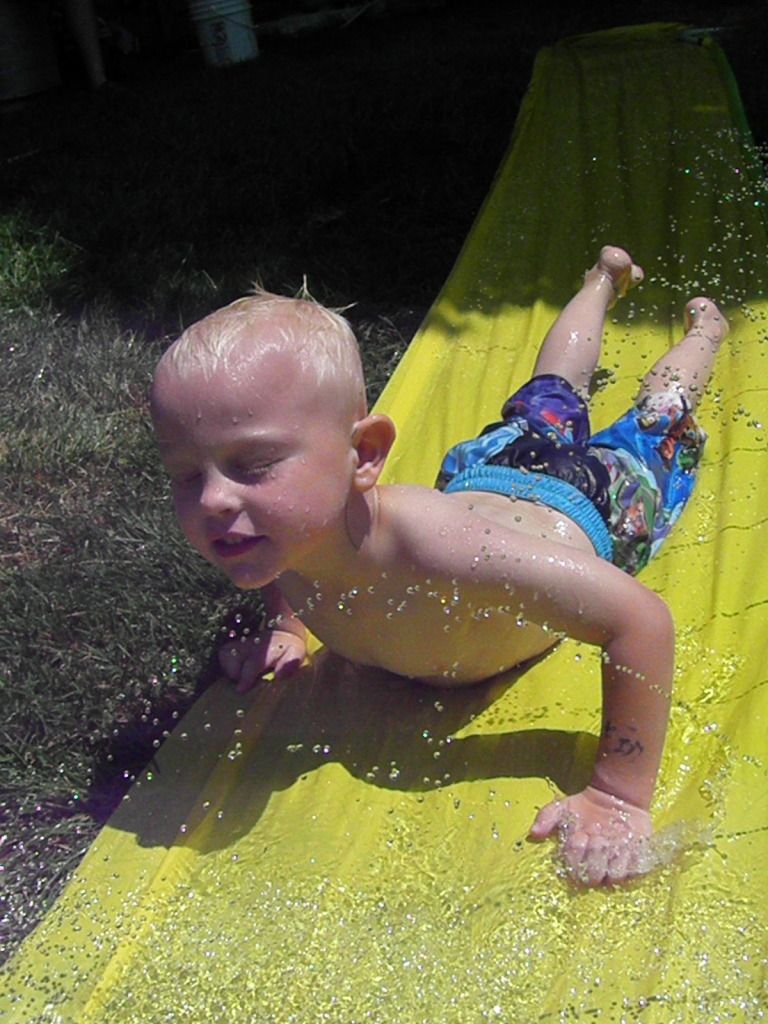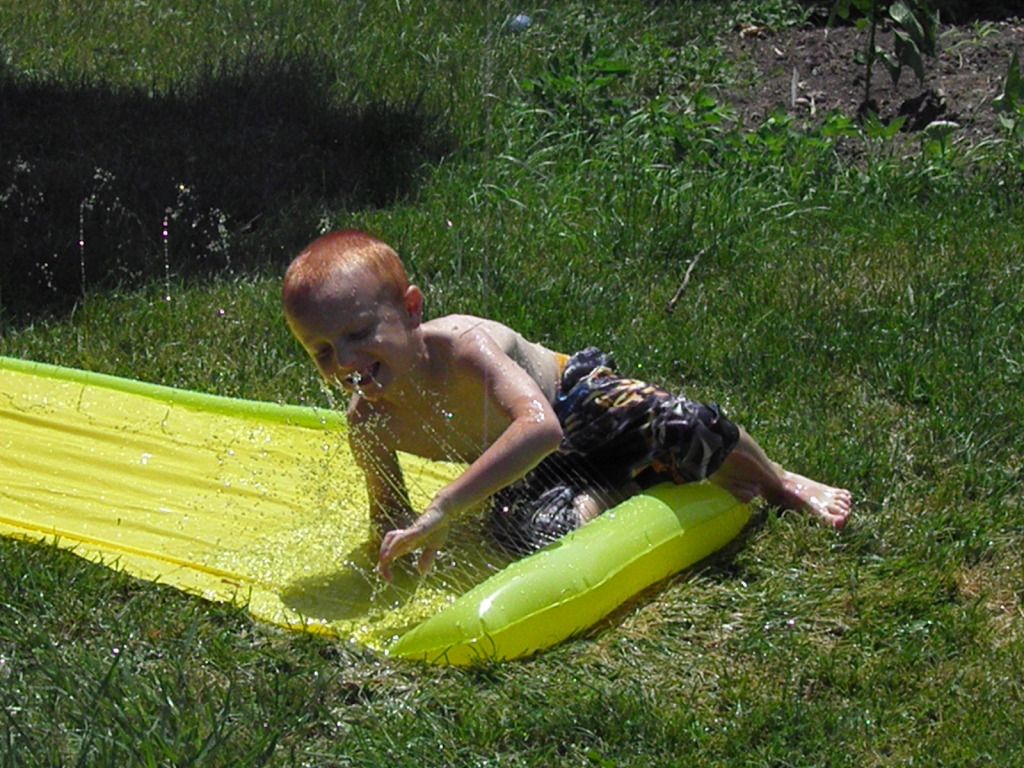 Kids have it all right, don't they? Workouts should...
*Be fun. Check.
*Be taken outdoors when possible. Check.
*Involve a workout buddy. Check.
*Make you lose track of time. Check.
*Not feel like you're working out. Check.
*Have a built-in cool-down system. Check.
*Make you sad when you have to quit. Check times two.
Not to mention, running down the slip and slide is the coolest form of HIIT cardio I've ever seen. Someone should invent sprinkler group exercise classes.
What summer "workouts" are your favorite?