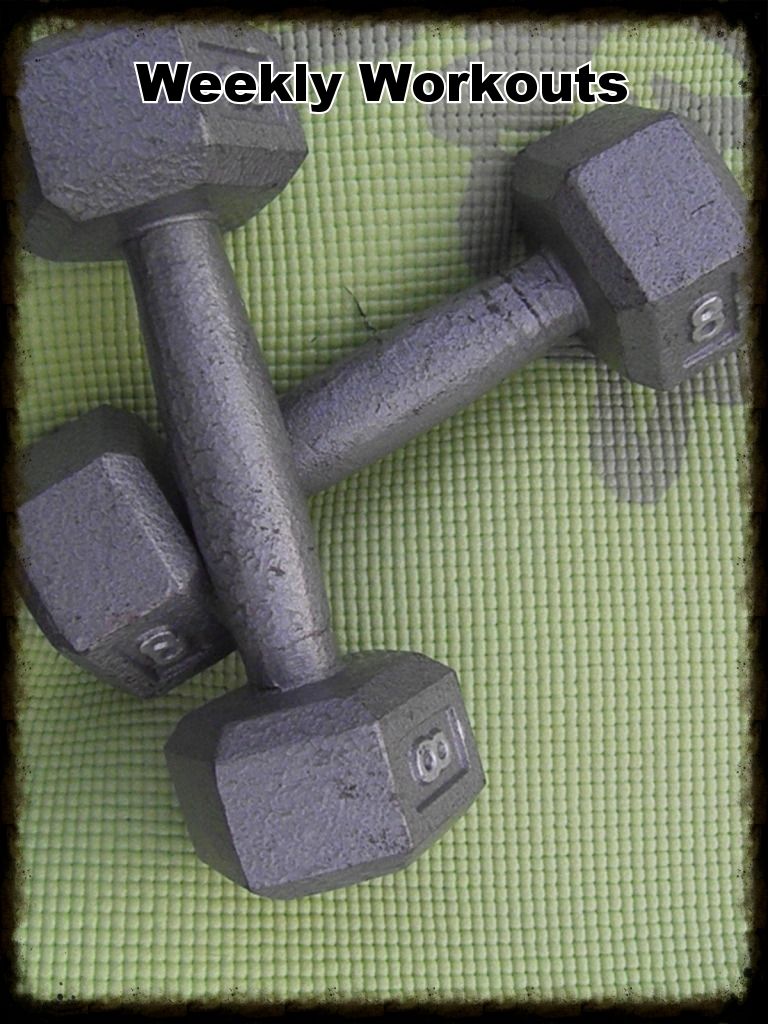 Monday:
15 min LiveFit back workout in the AM
30 min AM run, 2.44 miles
Tuesday:
20 min LiveFit chest and abs in the AM
30 min AM run, 2.55 miles
25 min walk at lunch with mom
20 min rest of LiveFit from Monday and Tuesday
Wednesday:
45 min LiveFit legs workout in the AM
Thursday:
25 min LiveFit arms and abs in the AM
30 min run, 2.55 miles
30 min bike ride
Friday:
15 min LiveFit shoulders in the AM
30 min AM run, 2.57 miles
15 min FlashFit workout
Saturday:
60 min LiveFit legs and more of Friday's shoulders
Sunday:
I am past the halfway point of the LiveFit Series, baby! Every day since I got to add cardio back into my routine, I've beat my past mileage by at least a smidge. It really helps to have that little personal competition to be ~Better Every Day.
Today I feel like junk, so I'm not really that talkative. I was thisclose to leaving work early, but slugged my way through the day and actually got some things done. Can't quite pinpoint what is wrong, but I'm just not feeling up to snuff.
This past weekend, I went to the Sports and Fitness Expo in Oshkosh and had a great time. I'll share more about that hopefully tomorrow. I also started training my mom, who gets to be my first personal training guinea pig. I'm so excited about doing this! And I really hope she gets some great results, because she deserves to feel good about that. After that, I worked on a writing project while watching a Big Bang Theory marathon. #BigBangBinge I've been challenged to put together a 4-5 page document for my church, so I've been giving that some of my undivided attention. Well, sort of...
Sunday was just as busy with church, followed by a Donut Date with my Peanut (yes, I am human!) and then a living room screening of the Great Gatsby. That is one of my very favorite books of all time, so I love anything to do with the Great Gatsby. After that was Bible study and bedtime. Now, I'm dreaming of bedtime again. I just want to curl up and have someone sing Soft Kitty to me. Only my fellow Big Bangers will understand what that means:)
Donut date after-church tradition