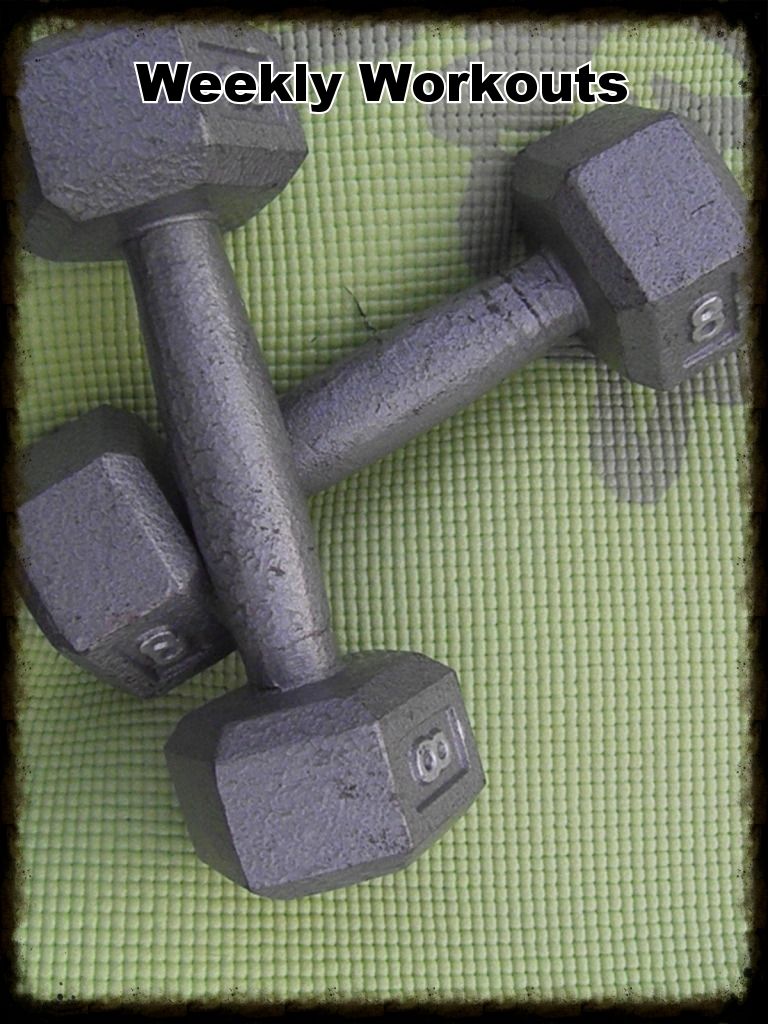 Monday:
40 min LiveFit legs in the AM
25 min incline interval run in the AM
Tuesday:
30 min LiveFit back and biceps in the AM
25 min moderate walk at lunch
Wednesday:
35 min LiveFit chest and triceps in the AM
30 min moderate walk at lunch
Thursday:
40 min LiveFit legs in the AM
30 min moderate walk at lunch
Friday:
30 min LiveFit shoulders and abs in the AM
25 min run at lunch, 2 miles
Sunday:
I am now 1/3 of the way through the LiveFit series, entering Phase 2. Even though I threw a few runs in during the past four weeks, I am excited to get back into my full-on running habit in Phase 2. I finally get to run 4 days per week! The younger me never thought the older me would be making such a statement, ha. This morning was the first allowable run and it felt great!

Our jet skiing adventure on Saturday worked out my lung muscles more than anything. Hubster is quite the beast on a toy like that, and I swear, the screaming that I did was completely instinctive and unintentional. When you feel like you're going to flip, you just scream. And I was flipped off three times at lower speeds, so the worry was not unfounded. Oh boys! Peanut was even braver than I was, laughing through the scariest moves. I was just happy to be dropped off at a public sandy beach while the boys went crazy.

Other than that, not much to report this week. I haven't yet seen the results on the LiveFit plan that I'm sure will come, especially with the addition of cardio again. I have lost a few inches, but the scale seems to be creeping up, which can only mean that I am gaining muscle, and I'm happy about that. I'll keep you posted!