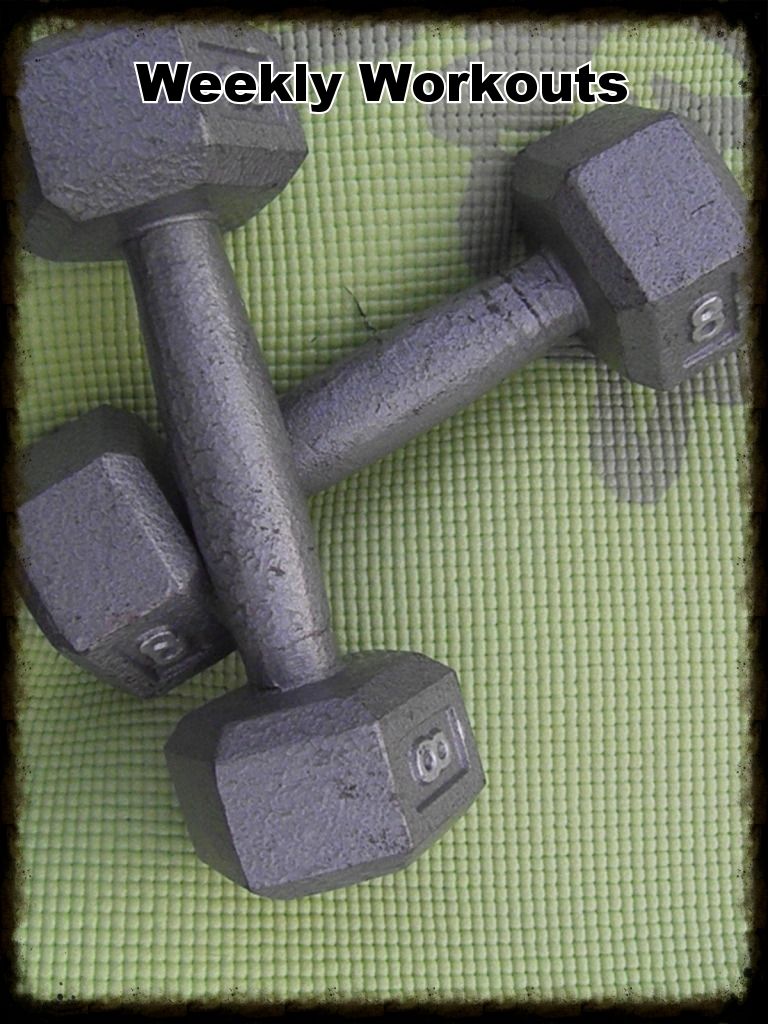 Monday:
Tuesday:
30 min AM LiveFit back and biceps
30 min casual walk at lunch
Wednesday:
35 min AM LiveFit Legs
15 min HIIT run
Thursday:
25 min AM LiveFit shoulders and abs
Friday:
Saturday:
Sunday:
Oh, you knew I couldn't rest for 3 days in a row, didn't you? And I just couldn't give up running for four whole weeks, so I snuck some in. Nothing too dramatic, just a little 15 minute-er on Wednesday and some intervals on Saturday. Previously, if you remember, I was doing 5 mile runs (1 hour) on Saturdays, in addition to four weekdays of running. I just can't quite give all of that up yet. What Jamie Eason says about the plan is that these four weeks without cardio are necessary for prepping the body to draw on its fat stores. If you're a cardio queen, you're probably pulling your energy from your muscle stores. I don't remember reading anything quite like this in my NASM textbook, but I'm willing to give the program a shot (with a little bit of cheating built in) since it was created by a bodybuilding phenom.
I am beginning my third week on the plan now, and man is my body sore! It's a good feeling though. I have never really worked on muscle hypertrophy with intent before. I always did strength training during the week, but never in such a focused way. My weight has just about stayed the same, but I have lost an inch in my waist and hips already. I've been sticking to the plan pretty strictly during the week, but I do have hiccups when it comes to the weekends. I do ok for breakfast and lunch, but dinner... We had a birthday party that went well into Saturday night and we had a potluck-style picnic. I'll admit to a cupcake and a S'more, but they were so delish and part of the party requirements:)
There's a free CrossFit class in my town this Saturday that I'm hoping to try as well. I've read a lot about CrossFit but have never actually attended a class. It will be good for me to see what it's all about. Saturday is supposed to be a rest day, but we'll just see about that.
Until next week...Cheers!