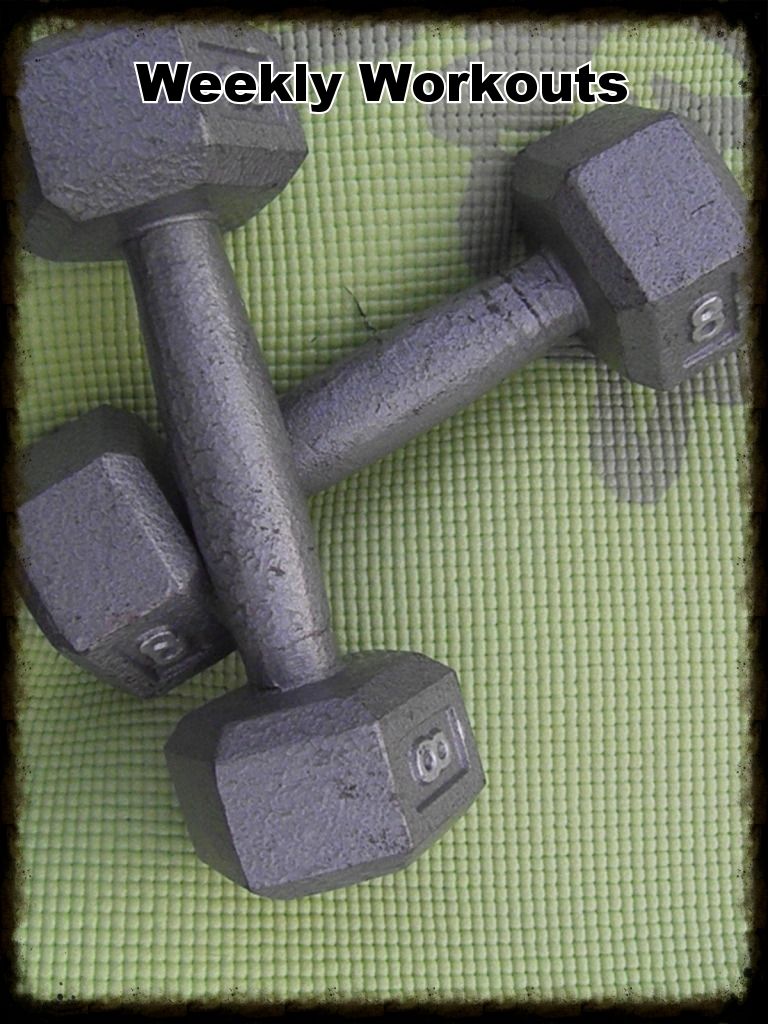 Monday:
Tuesday:
Wednesday:
Thursday:
Friday:
35 min run, 2.64 miles
30 min Jillian Michaels Shred It w/ Weights
Saturday:
40 min Insanity Power and Resistance
Sunday:
A weird thing happened on my Monday run. I took my dog with me on my run and only grabbed one plastic bag, which we used and disposed of within the first mile. I bet you know where I'm going with this... I'll spare you the details, but someone saw the unexpected incident and admonished me. Instead of getting defensive, I simply asked him if he happened to have an extra bag. His whole demeanor changed when I told him what had honestly happened and he was cordial about it. It makes for a much better world when we all try to do the right thing, dontcha think? And remember to bring two bags next time!
By now, I've already completed a full day of the Jamie Eason
LiveFit Series
and going strong. I mean, how can you not be going strong on the first day, right? I was worried about the "no cardio" thing for the first two weeks, but my workout partner and I are still doing our lunch routine, so I do feel the lung burn at least then. I also worried that I might get hungry on the high-protein plan, but I'm actually feeling pretty great so far. I can at least tell you I'm well-hydrated by the copious amounts of water I've been drinking. I can't wait to update you next week on how I did.
How are you doing this week?