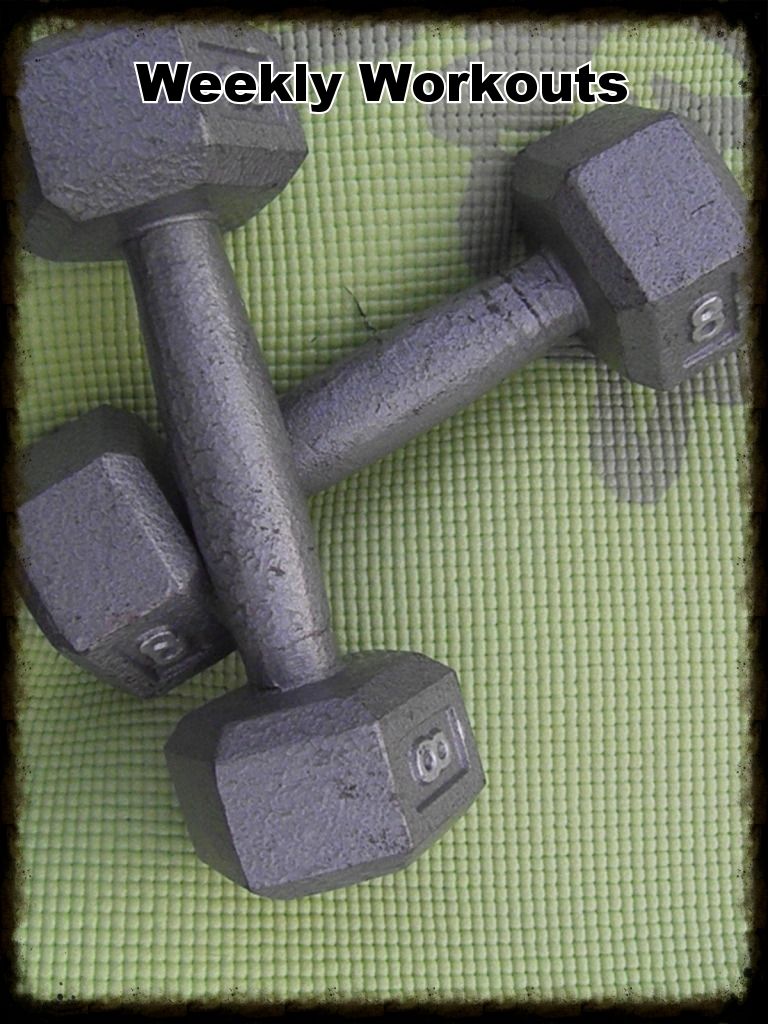 Monday:
45 min AM Bikini Cardio, 3.7 miles

15 min Surfer's Paradise x 2 in PM

15 min ZWow workout in PM (killer, killer, killer!!! Check out Zuzkalight.com if you dare)
Tuesday:
35 min AM run, 2.75 miles

18 min Pura Vida arm routine x 3 in the PM
Wednesday:
35 min AM run, 2.5 miles

20 min circuits I created
Thursday:
Friday:
Saturday:
All-day NASM workshop, interspersed with workouts throughout

30 min Tracy Anderson Method Mat Workout
Sunday:
45 min Jillian Michaels Hard Body workout
Well, I didn't follow my Tone it Up schedule very well toward the end of the week due to travel interruptions, but I did do my best to keep my healthy habit going--as if I could give it up! Don't worry though, I was in good hands with Tracy and Jillian. I don't have a good gauge as to how long I worked out on Saturday during the workshop, but let me just tell you how sweaty I was. We did speed and agility drills, burpees, supersets of everything and so much more. Foam rolling has got to be my new obsession. I have yet to buy a real foam roller. Meanwhile, I've been using one of our foam pool noodles to work out my kinks. It does the job alright.
This Saturday is the beginning of the 5-Day Slimdown everyone at Tone It Up is doing together. I'm hoping I can do as much of the plan as possible. It will be a little difficult since we'll be travelling again and my mom is taking care of all the food (so nice of her!). I'm not too worried about it though. I requested chicken and veggie skewers with honey mustard on the side. Sounds pretty healthy and clean to me.
What are you doing this week?