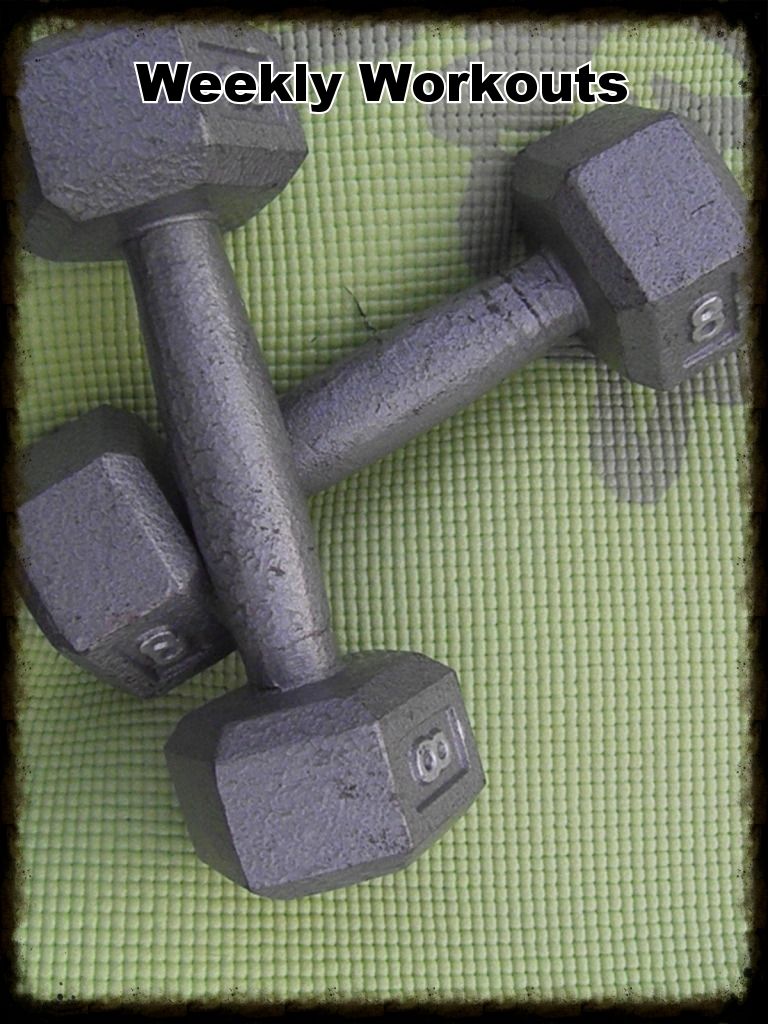 Monday:
30 min run in AM

25 min circuit training at lunch with friend

45 Zumba after work
Tuesday:
30 min walk at lunch with mom

55 min Xtend Barre workout
Wednesday:
20 min circuit training at lunch
Thursday:
Friday:
45 min interval run in AM
Saturday:
55 min run with intervals
Sunday:
My week started out strong and tapered off a bit as I started to feel ill later in the week. In fact, on Friday, I felt ok running in the morning, but went home a little early from work as I started to feel nauseated later in the day. I was in the middle of a meeting, trying to coax myself not to hurl, but I had all the waste baskets scoped out just in case. Saturday morning I felt good enough to do my long run after a bit of coffee. I took it a bit slower than normal though. Our whole house is still recovering from a whirlwind of illness.
Unfortunately I was not a winner in
the Diet Bet
, which came to its conclusion on Monday. I did lose 4.2lbs, so I guess some good came out of the experience anyhow. Although those 4.2 that I originally gained were the consequences of a bad weekend. See, I told you weekends are my Achilles Heel. Working on that. I did pretty good this past weekend, if I don't say so myself. I always plan my meals for the week but rarely advance plan into the weekend. This will change.
This weekend was filled with memories. I was baptized into my church on Sunday morning and I really feel renewed. I also got my hair chopped, which feels refreshing in itself. Such simple things with such profound results. I just feel like grinning today.
What are your favorite ways to "refresh" and change your outlook?